AREDAY Summit 2023 Speakers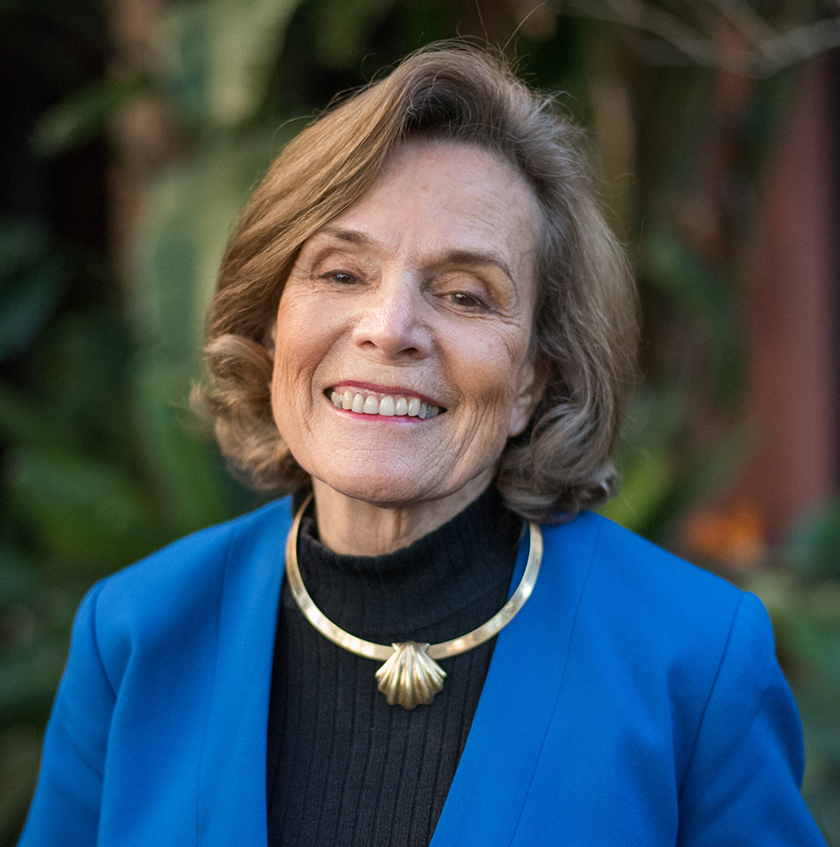 Dr. Sylvia Earle

Mission Blue
An Explorer-in-Residence at the National Geographic Society, Dr. Earle is an oceanographer, author, and lecturer with experience as a field research scientist. She founded the Mission Blue Foundation, that supports a global network of marine protected areas.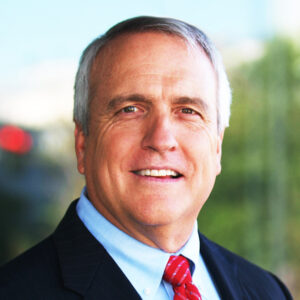 Former Governor Bill Ritter

Center for The New Energy Economy
Served as Colorado's 41st governor from 2007 to 2011, the first Colorado-born governor in more than 35 years. Governor Ritter established Colorado as a national leader in renewable energy by creating "A New Energy Economy."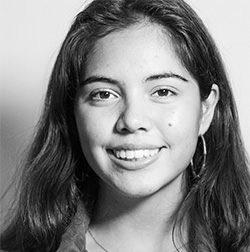 Xiye Bastida

Re-Earth Initiative
A 21-year-old climate justice activist based in New York. She is an organizer with Fridays For Future and the co-founder of Re-Earth Initiative, an international youth-led organization that focuses on the climate crisis.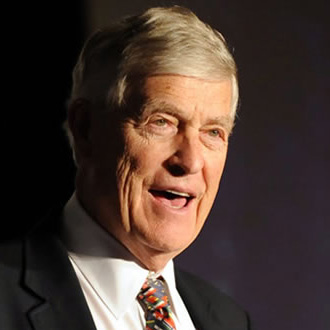 Timothy Wirth
Former US Senator
Timothy E. Wirth is the Vice Chair of the United Nations Foundation and the Better World Fund, made possible by Ted Turner to strengthen the work of the United Nations. Wirth was elected to the U.S. Senate in 1986 and focused on environmental issues, particularly global climate change, and population stabilization.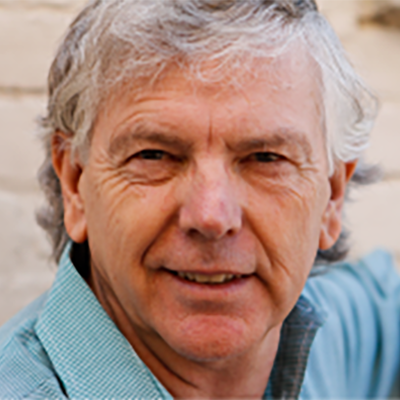 Randy Hayes
Foundation Earth
Executive Director at Foundation Earth, a new organization for envisioning a human order that works within the planet's life support systems. As a former filmmaker and Rainforest Action Network founder, he is a veteran of many high-visibility corporate accountability campaigns and has advocated for the rights of Indigenous peoples.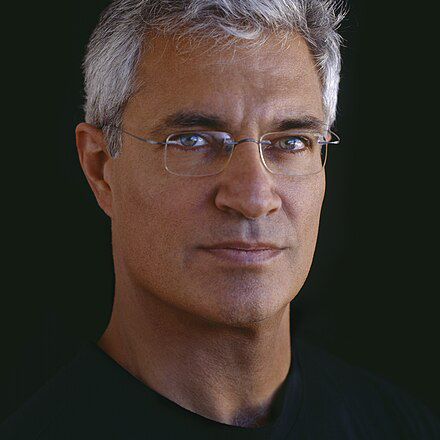 Louis Psihoyos
Ocean Preservation Society
An American photographer and documentary film director known for his photography and contributions to National Geographic. In 2009, he directed the documentary The Cove, which won an Oscar for Best Documentary Feature.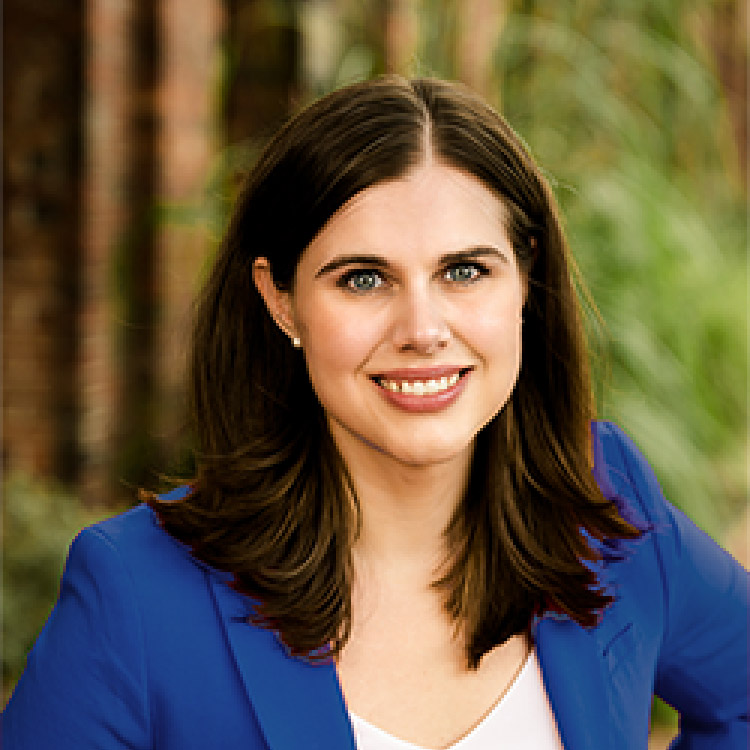 Jena Griswold
Secretary of State
Colorado's 39th Secretary of State. She was first elected in 2018 as the youngest elected Secretary of State in the United States. She was reelected to the office in 2022. She is the youngest elected Secretary of State in the United States. Griswold grew up in a working-class family in rural Colorado and was the first person in her family to attend a four-year college and then law school.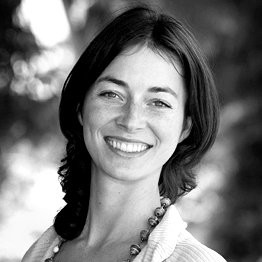 Allison Archambault
Earthspark
Allison is President at EarthSpark International, where she builds climate solutions and opportunity. She specializes in rural electrification, smart grid, solar energy, smart meters, demand management, micro-grid, small-scale solar, SDG7, and proving what is possible.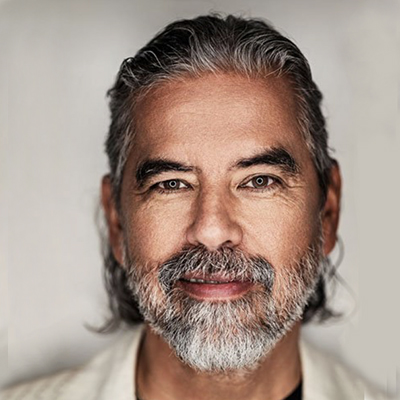 Henk Rogers 
Blue Planet Alliance
Founder and CEO of Blue Planet Energy Systems. A Dutch-born entrepreneur and clean energy visionary who has dedicated the past decade to the research, development, advocacy and implementation of renewable energy sources in his adopted home of Hawaii.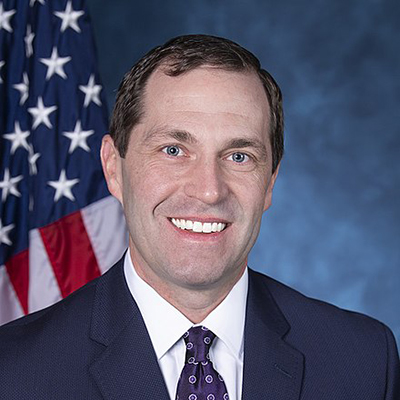 US Congressman Jason Crow
Colorado State
Represents Colorado's 6th Congressional District and serves on the House Small Business and Armed Services Committees and the House Permanent Select Committee on Intelligence. 
Whether combatting the climate crisis, creating better, higher-paying jobs for hardworking families, or preventing gun violence, Jason is focused on putting Colorado and our country ahead of politics and partisanship.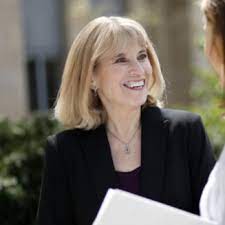 Alice Madden
Greenpeace USA
After a decade of practicing law, Madden was elected to the Colorado House and was soon chosen by peers to serve as Majority Leader. She built a national campaign team and managed all aspects of the House Majority Project in 2004, 2006 and 2008 (each cycle reaching record fundraising). Her legislative priorities included social justice & building the foundation for a clean energy economy.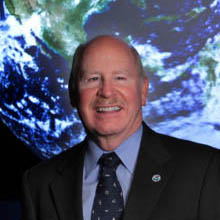 Alexander E. MacDonald

NOAA (retired)
Retired from over 40 years of federal service in the National Oceanic and Atmospheric Administration, MacDonald was a Senior Executive since 1990 and President of the American Meteorological Society in 2015. He was Director of NOAA's largest research laboratory, the Earth System Research Lab in Boulder, Colorado.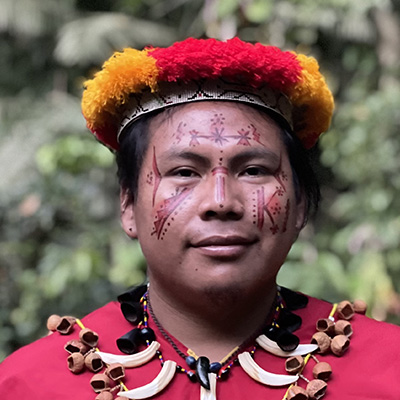 Jimmy Piaguaje
The Roots Awaken
Co-producer and translator at The Roots Awaken, a documentary film about a young woman who travels from the Andes to the Amazon; to meet indigenous people who are transforming the environmental destruction that is poisoning the land.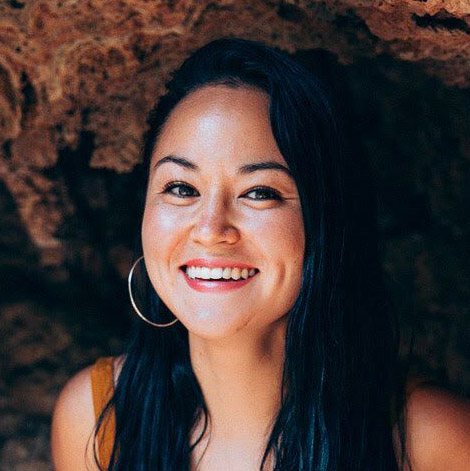 Kumiko Hayashi
The Roots Awaken
An award-winning Japanese-American film director and producer. She is also a traditional medicine woman and comes from a unique lineage of female shamans indigenous to the Okinawa islands of Japan. She is a producer of the film "Women of the White Buffalo."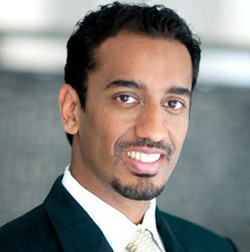 Ravé Mehta
Flow Capital
An engineer, entrepreneur, bestselling author and a recipient of the Tesla Vision Award. He is the founder of Flow Capital and Flow Labs, which incubates and commercializes frontier technologies that can help solve some of humanity's biggest challenges.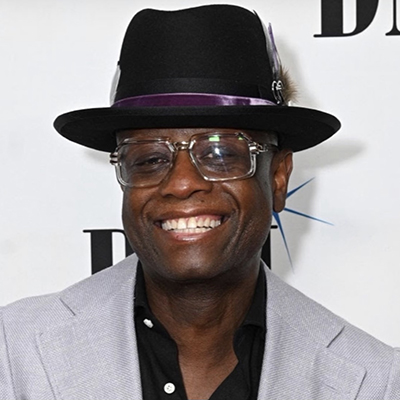 Jerry "Wonda" Duplessis
Musician
Jerry "Wonda" Duplessis is a Haitian Grammy Award-winning,  music producer, entrepreneur and philanthropist. He is widely regarded as one of the most successful and musically adept producers to emerge from the hip-hop era of the early 1990s, earning 3 Grammy Awards, over 16 Grammy nominations, a publishing catalog of 300+ titles, and 300+ million single and album copies sold.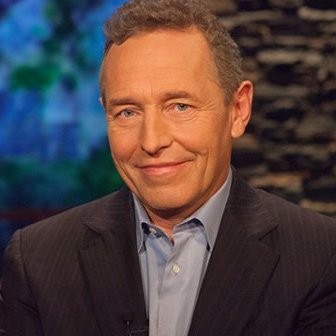 Thomas Van Dyck
As You Sow
Managing Director – Financial Advisor at RBC Wealth Management and a leader in socially responsible investing for more than 30 years. He consults on institutional and individual client assets, incorporating environmental, social and governance factors in investment decisions. He founded the shareholder advocacy As You Sow Foundation in 1992 and is active in the "Divest Invest" movement.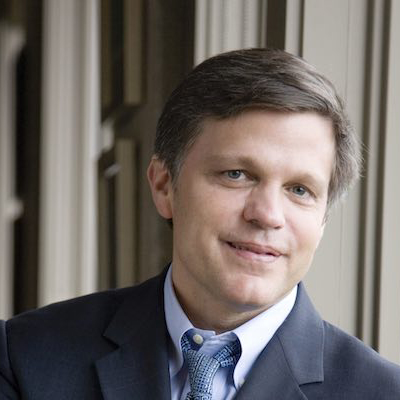 Douglas Brinkley
Historian
An American author, Katherine Tsanoff Brown Chair in Humanities, and professor of history at Rice University. Brinkley is the history commentator for CNN, Presidential Historian for the New York Historical Society, and a contributing editor to the magazine Vanity Fair.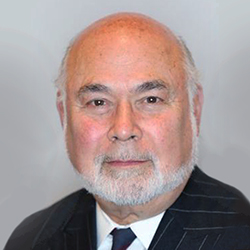 Jonathan Granoff
Global Security Institute
President of the Global Security Institute, and Permanent Observer for the International Anti-Corruption Academy to the United Nations. He is an attorney, author, and international advocate emphasizing the legal and ethical dimensions of human development and security, with a specific focus on advancing the rule of law, international security, anti-corruption, and the threats posed by nuclear weapons.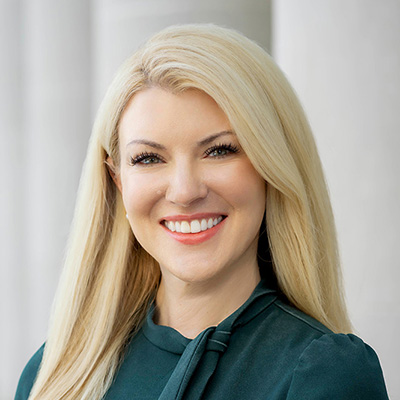 Amy Parsons
Colorado State University
The 16th President of Colorado State University. Prior, Parsons served in various senior executive leadership roles at CSU and the CSU System and combines her higher education experience with a private sector background. As vice president of operations at CSU, she helped navigate through the fiscal challenges of the Great Recession.
Andrea Sparrow
Photographer
Andrea an award-winning photographer and filmmaker, and a writer. She is an adventurer and explorer, paying close attention to the impact of humanity on the natural systems of our world for more than 30 years. She is passionate about communicating the science behind our changing climate and the strategies we have for mitigating it. Andrea is the Executive Producer at the Arctic Arts Project.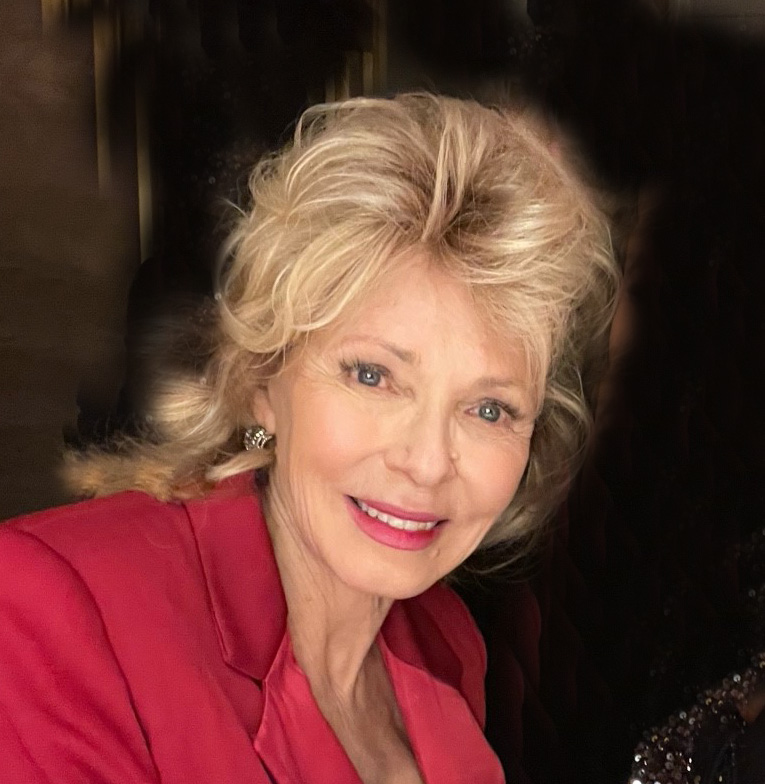 Sally Ranney 
Global Choices
Co-Founder and President of Global Choices, an organization with a mission to drive action on the Ice Crisis, prioritizing the Arctic and Antarctica. Sally has forty years experience in the environmental sector. She founded Global Choices, that advocates for action on the Ice Crisis, prioritizing the Arctic and Antarctica.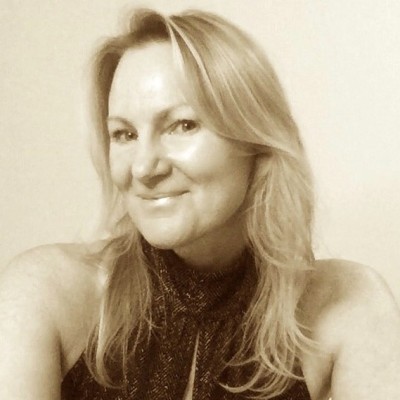 Jayashri Wyatt
United Nations
A passionate advocate of global human rights, Jayashri has  managed high-level campaigns, projects and events for the United Nations in her role as Manager of Special Projects, Head of Campaigns and Special Events Manager. Prior to her roles at the UN she worked as Director of Production for Culture Project in New York.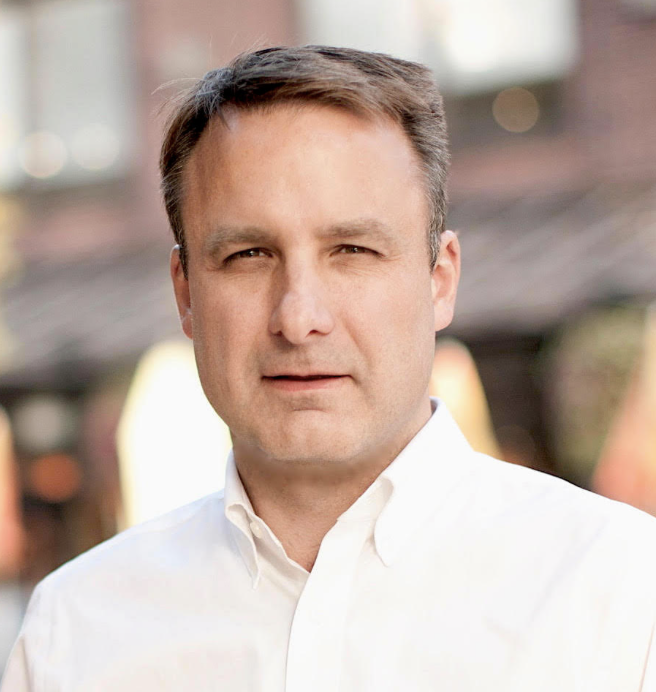 Jonathan Foley
Project Drawdown
A world-renowned environmental scientist, sustainability expert, author, and public speaker. His work focuses on understanding our changing planet and finding new solutions to sustain the climate, ecosystems, and natural resources. His groundbreaking research and insights have led him to become a trusted advisor to governments, foundations, non-governmental organizations, and business leaders around the world.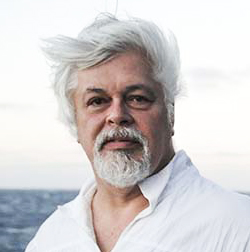 Captain Paul Watson
Paul Watson Foundation
A marine wildlife conservation and environmental activist. Watson was one of the founding members and directors of Greenpeace. In 1977 he founded the Sea Shepherd Conservation Society. Watson has been awarded many honors for his dedication to the oceans and to the planet.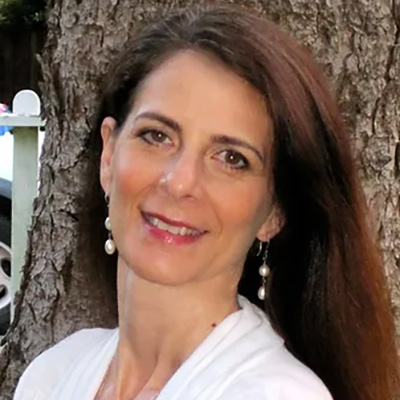 Osprey Orielle Lake
WECAN
Founder and Executive Director of the Women's Earth and Climate Action Network (WECAN) International, working nationally and internationally with grassroots and frontline women leaders, policy-makers, and diverse coalitions to build women's leadership, climate justice, resilient communities, and a just transition to a decentralized, democratized clean energy future.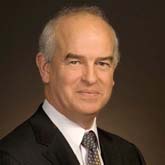 Gary Dirks 
LightWorks
Senior director of the Global Futures Laboratory and LightWorks, an Arizona State University initiative that capitalizes on ASU's strengths in solar energy and other light-inspired research. He is also the Julie Wrigley Chair of Sustainable Practices and a professor of practice in the School of Sustainability and distinguished sustainability scientist.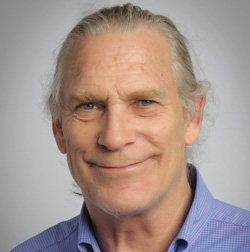 Trammell S. Crow 
EarthX
An environmentalist, Crow founded Earth Day Texas – now known as EarthX – and hosts high-level panel discussions between liberal environmentalists and key members of the Republican Party as a way of bridging the political divide. He sits on a number of boards for environmental activist organizations. His environmental activism includes support for the League of Conservation Voters. He co-founded Texas Business for Clean Air and Texans for Clean Water.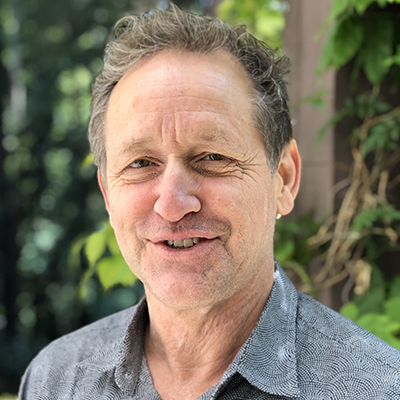 Bill Shireman
Future 500
Bill has a long track record of helping sworn enemies find common ground and win-win solutions. As the executive director of Californians Against Waste, he united Coors, Safeway and the Sierra Club to pass California's "bottle bill", the nation's most cost-effective recycling law. His success forging a partnership between Mitsubishi and Rainforest Action Network helped catalyze the global deforestation-free movement…and also led to the founding of Future 500.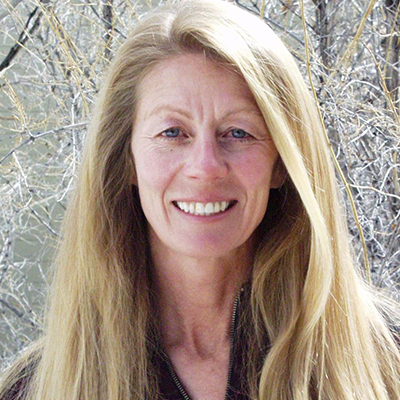 Delia Malone
Sierra Club
Chair of the Wildlife Committee of the Sierra Club's Rocky Mountain Chapter. An ecologist who conducts biological surveys across western Colorado. She also works as an ecologist with the Colorado Natural Heritage Program and as adjunct faculty at Colorado Mountain College in their Sustainability Program where she teaches Conservation Biology and Ecology.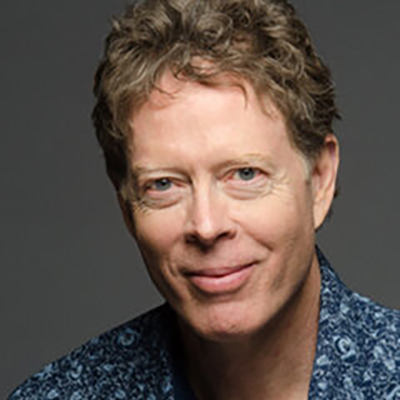 Nick Forster
Create Boulder
Co-founder of Create Boulder, a professional musician, record producer, arts and nonprofit entrepreneur, and radio host/producer. He is most widely known as a longstanding member of the award-winning bluegrass band, Hot Rize, and as the host and founder of the musical and environmental radio and podcast program, eTown, based in Boulder, Colorado.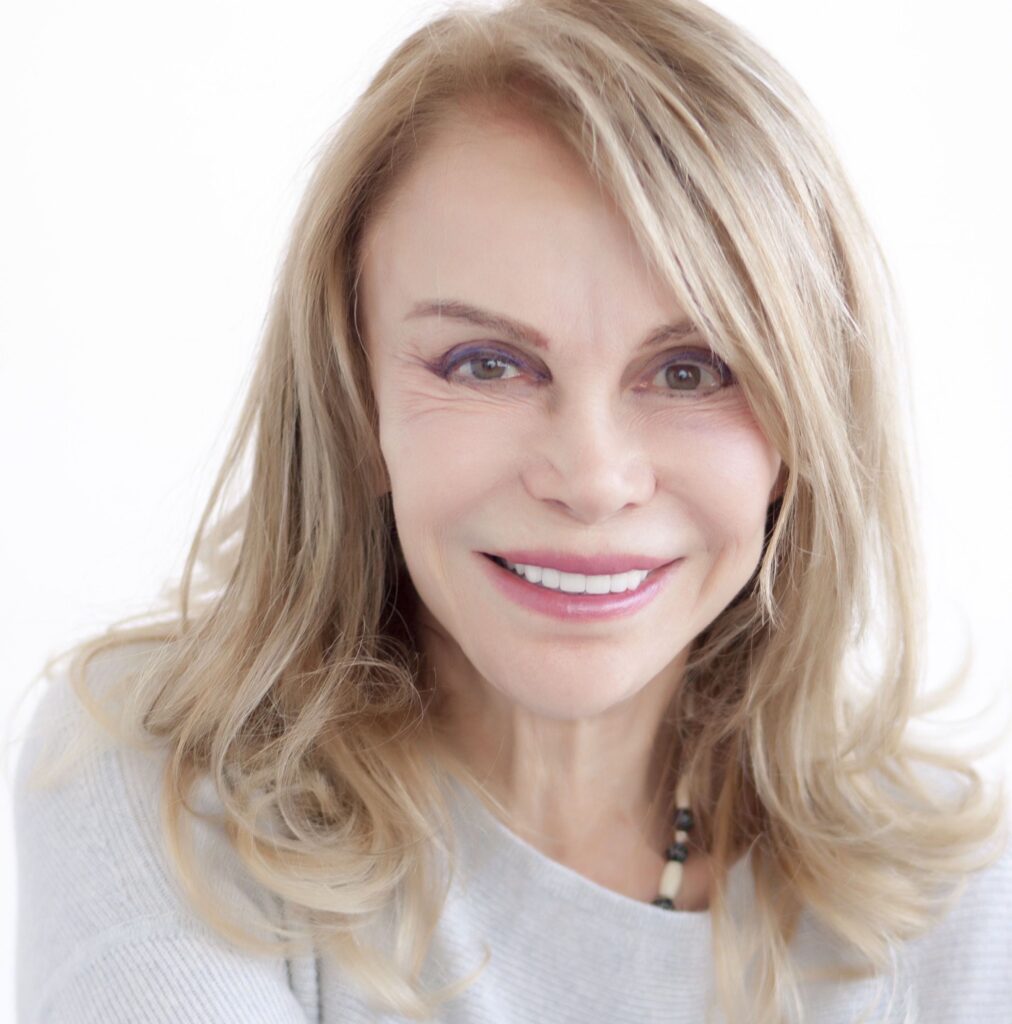 Graciela Chichilnisky
Economist
Has worked extensively on the Kyoto Protocol, creating and designing the carbon market that became international law in 2005, and wrote the wording for the carbon market into the Kyoto Protocol at the COP in Kyoto in December 1997. The Washington Post calls her an "A-List Star" and Time Magazine calls her a "Hero of the Environment."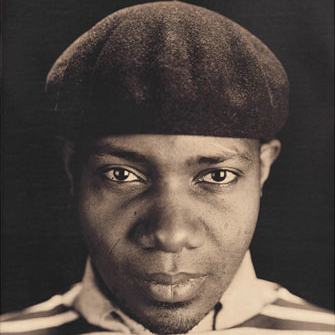 Paul Miller aka DJ Spooky
Musician
Currently Artist in Residence at Yale University Center for Collaborative Arts and Media. He is a composer, multimedia artist, and writer whose work engages audiences in a blend of genres, global culture, and environmental and social issues.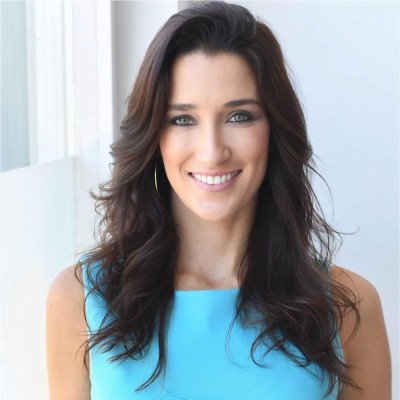 Virginia Kelly
Climb For Conservation
Currently serving in the United States Navy as a Lieutenant JAG. Her prior legal background includes working as an attorney for the American Renewable Energy Institute and AREDAY. She is also the founder of Climb for Conservation, whose mission is to inspire mountain climbs that raise awareness for wildlife conservation and endangered species.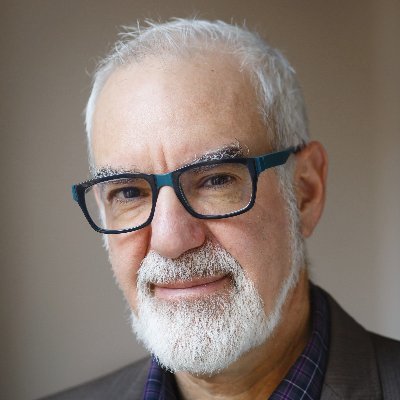 Andrew Behar
As You Sow
CEO of As You Sow, the nation's leading non-profit practitioner of shareholder advocacy and engagement. With a 30-year track record of success, As You Sow advances values-aligned investing and uses shareholder power to compel companies to reduce material risk on issues including climate change; toxins in the food system; ocean plastics; diversity, equity, and inclusion; racial justice; and wage equity.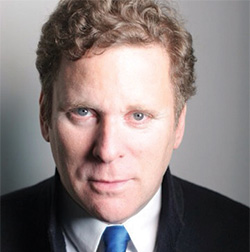 Robert Levin
Emerging Star Capital
An inventor, mobile & digital health expert, serial entrepreneur, and author. He is currently the CEO of Transclick, a real-time translation service with over 14 million digital client downloads. He has over 25 years of senior level Wall Street & Technology experience, and has raised $150 million for funds and technology companies.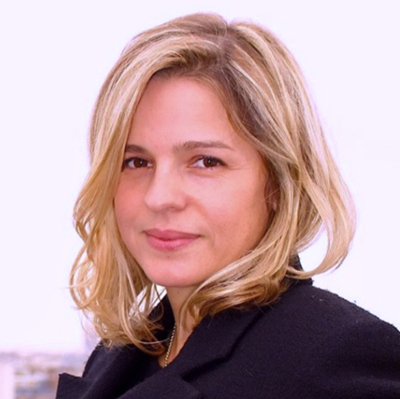 Mia Hanák
Millennium ART
An environmental artist, climate activist, exhibition designer, and cultural anthropologist that conceptualizes, curates, and produces large-scale art installations, creative experiences, and activation campaigns worldwide. She combines her passion and purpose for engaging diverse audiences in social progress towards a peaceful, equitable, and sustainable future.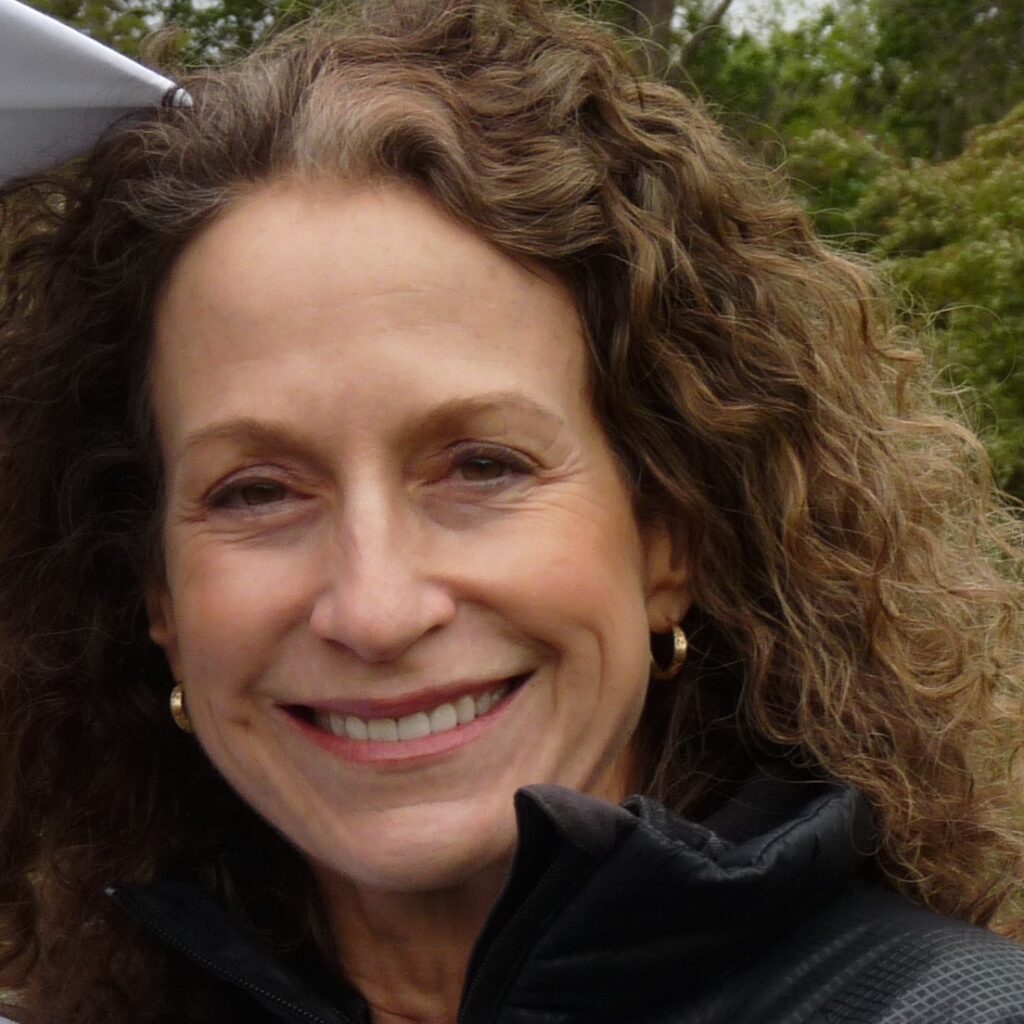 Dr. Laurie Michaels
The 2030 Fund
A philanthropist based in Aspen, Colorado. She is the Founding Partner of The 2030 Fund and Founder of Open Road Alliance. Through Open Road Alliance, she has actively advocated for change within the philanthropic sector by highlighting the need for better risk management in grant making.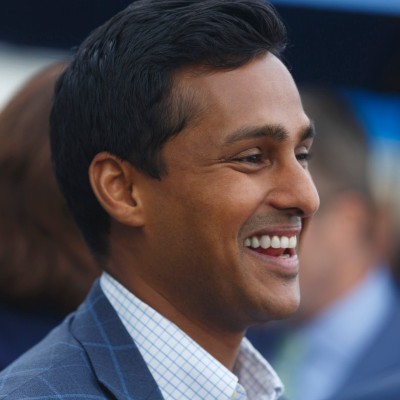 Vikram Agrawal
EarthX Capital
Director of EarthxCapital, with a mission to develop an investment & business ecosystem to help lead and catalyze impact & action in environmental sustainability, clean technology, environmental conservation, and climate change & severe adverse weather resiliency in the United States and globally with a significant focus on Texas and the broader South/Southwest. EarthxCapital is part of EarthX.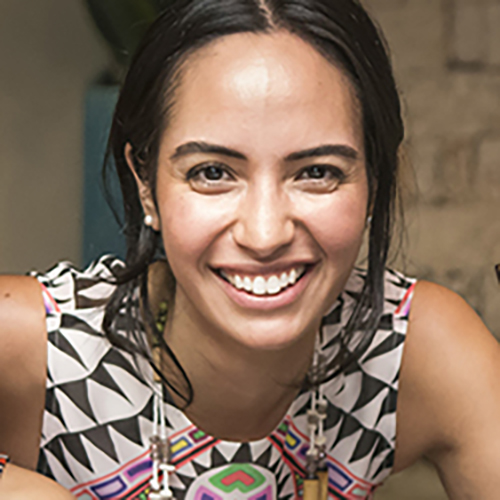 Anne Marie Miller
AREI Trustee
Has worked in both the public and private sectors, and in close coordination with the United Nations, World Bank, and various IGO's to implement clean-tech infrastructure in Latin American and the CARICOM region, where she served as a Diplomatic Attaché in 2011. In the process, she developed close relationships with members of government, the private sector, and the non-profit world.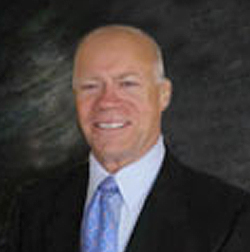 Andy Quiat
AREI Trustee
Serves as a Trustee of the 100+ year old Iliff School of Theology. As a law student some 40+ years ago, he was an environmental intern with the Ford Foundation on a grant program through his law school. In between he has had a full career in both private and public life with experience in executive positions, board governance, for-profit public, private, and non-profit organizations, as well as engaging in the private practice of law.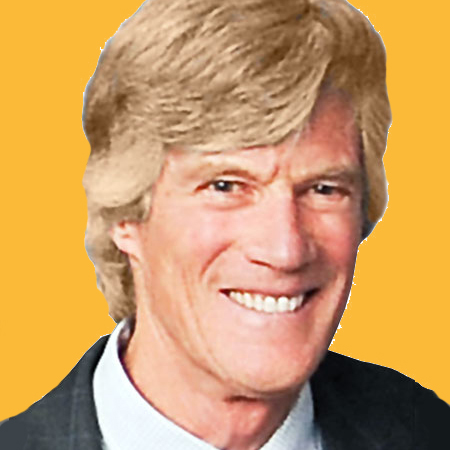 Spike Buckley
Grimley Capital
Principal of Grimley Capital with four decades of experience as a commercial real estate owner and developer of multifamily, retail and office properties in the U.S. and Canada. He is a Co-Founder and Board Member of One Earth, a non-profit initiative working to galvanize science, advocacy, and philanthropy to drive collective action on climate change.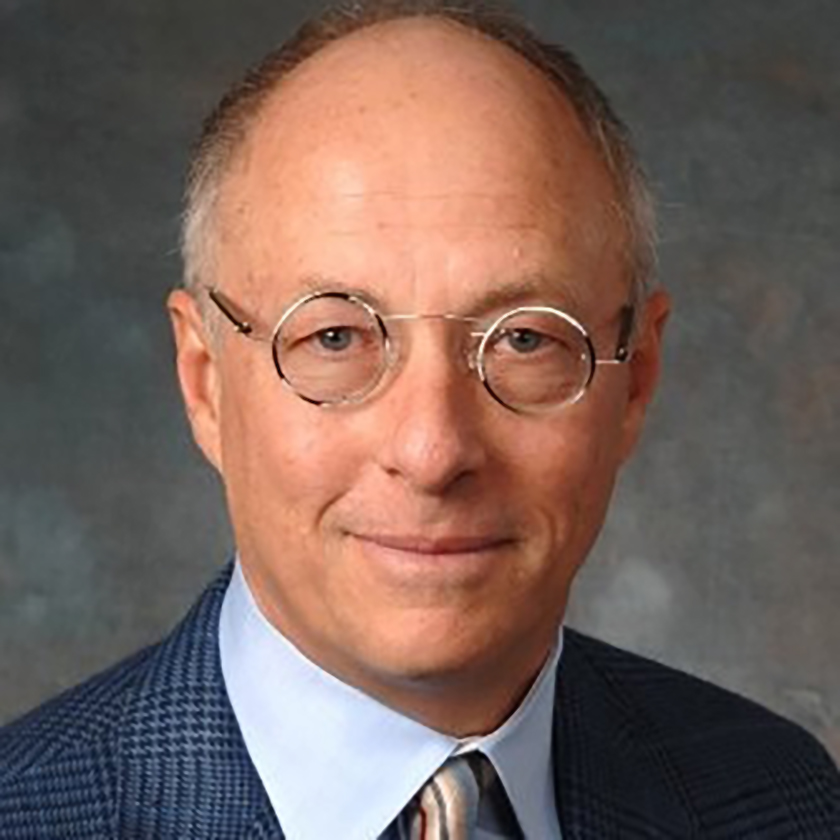 Bill Brandt
ASU Lightworks
Director of Strategic Integration for ASU LightWorks and is an experienced energy executive. As Director of Strategic Integration of ASU LightWorks for Arizona State University's incubator and accelerator for renewable energy technologies, he works across interdisciplinary research programs with national laboratories and major corporations to deliver renewable energy products.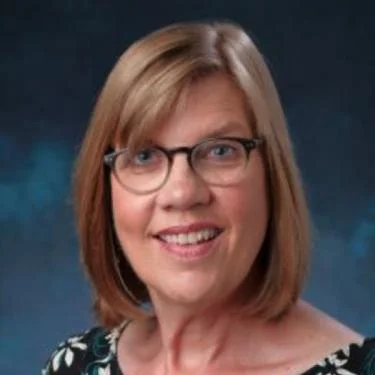 Heidi VanGenderen
University of Colorado
The University of Colorado Boulder's first Chief Sustainability Officer. She returned home to Colorado in 2017 from Washington, DC where she served as the Director of Public Engagement at the U.S. Department of Energy as an appointee of President Barack Obama. Prior, Heidi was Director of National Outreach for the American Council on Renewable Energy (ACORE) and Senior Energy Advisor for the Worldwatch Institute.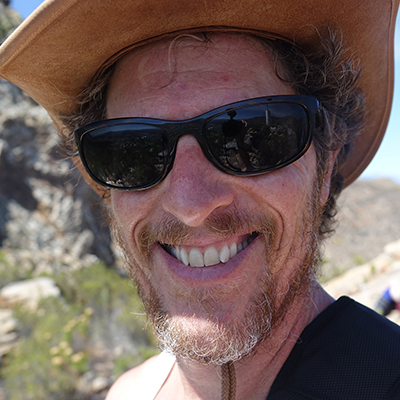 Peter Byck
Carbon Cowboys
A professor of practice at Arizona State University, in both the School of Sustainability and the Cronkite School of Journalism. He is the director, producer and writer of carbon nation. He is currently helping to lead a $5.3 million research project focused on Adaptive Multi-Paddock (AMP) grazing; collaborating with 20 scientists and 10 ranchers, focused on soil health & soil carbon storage, microbial/bug/bird biodiversity, water cycling and much more.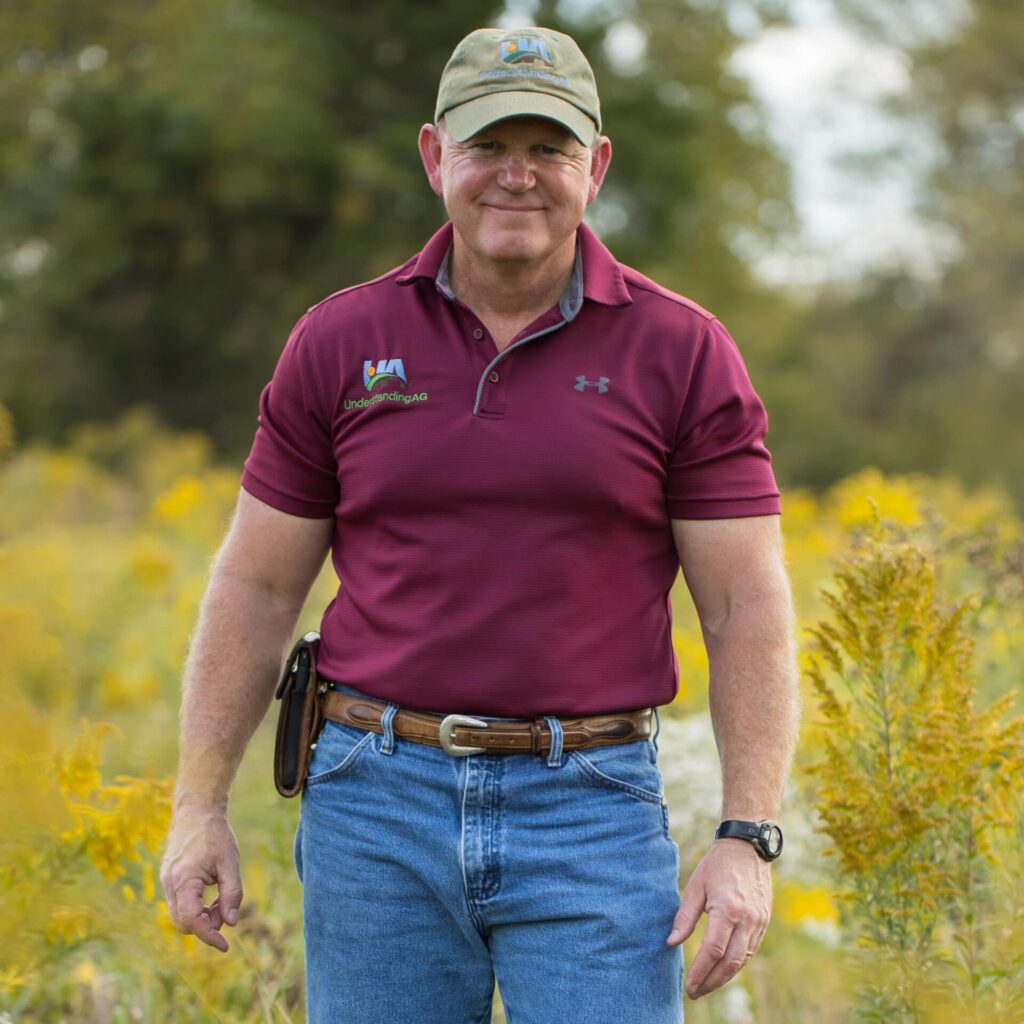 Allen Williams
Understanding AG
A 6th generation family farmer and founding partner of Grass Fed Insights, LLC, Understanding Ag, LLC and the Soil Health Academy. He has consulted with more than 4000 farmers and ranchers in the U.S., Canada, Mexico, South America, and other countries, on operations ranging from a few acres to over 1 million acres. Allen pioneered many of the early regenerative grazing protocols and forage finishing techniques and now teaches those practices and principles to farmers globally.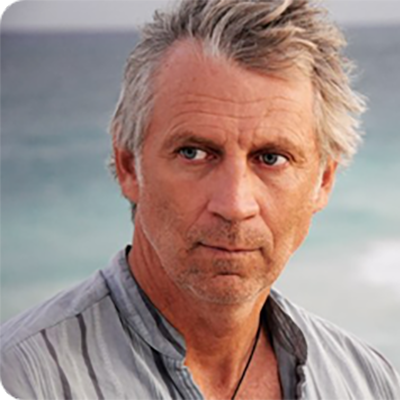 John Quigley
Artist
Spectral Q Aerial Art evolved out of John's work as an educator and environmental advocate. He saw a need for communities to express their dreams and to address urgent issues. A unique mix of human installation, aerial photography, and political activism brings together communities to create large-scale messages for the common good. Focusing on themes of health, human rights, social justice, ecological balance, democracy, and freedom, his work strives to liberate the spirit and inspire unity and creative activation through participation.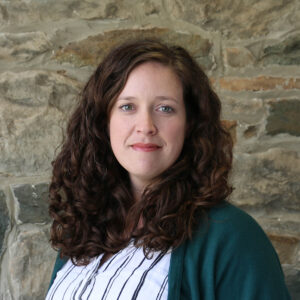 Jane Patton
Center for International Environmental Law
Jane is the Campaign Manager on the US Fossil Economy at the Center for International Environmental Law. Since 2016, her work has focused on organizing and coordinating groups around the world and in her home state of Louisiana in the fights against petrochemical pollution and false solutions to the climate and plastics crises.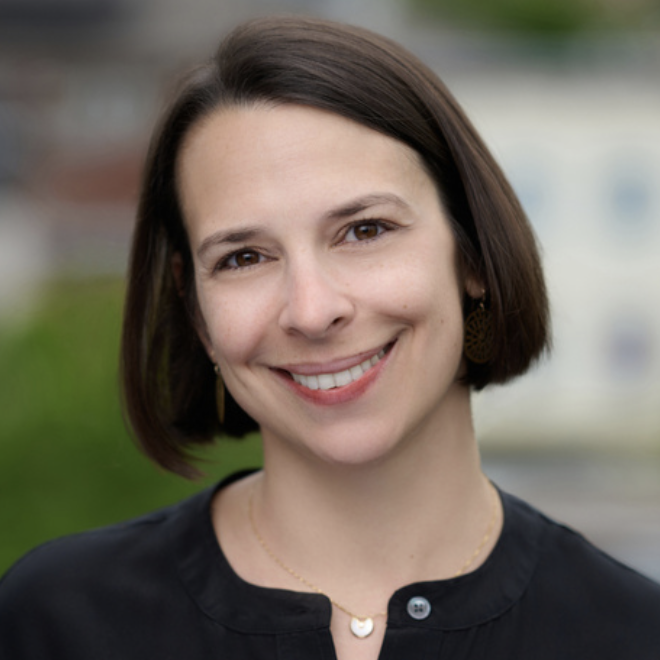 Maya Winkelstein
The 2030 Fund
As Partner at The 2030 Fund, Maya leads all the day-to-day activities of the initiative. The founding CEO of Open Road Alliance and current Advisory Board Chair. During her 10-year tenure at Open Road, Maya led the organization's evolution from a single-donor grant-making strategy to the world's first impact bridge loan fund with over $15M AUM. During this time, Open Road made over $450 million in loans and grants to organizations across the globe.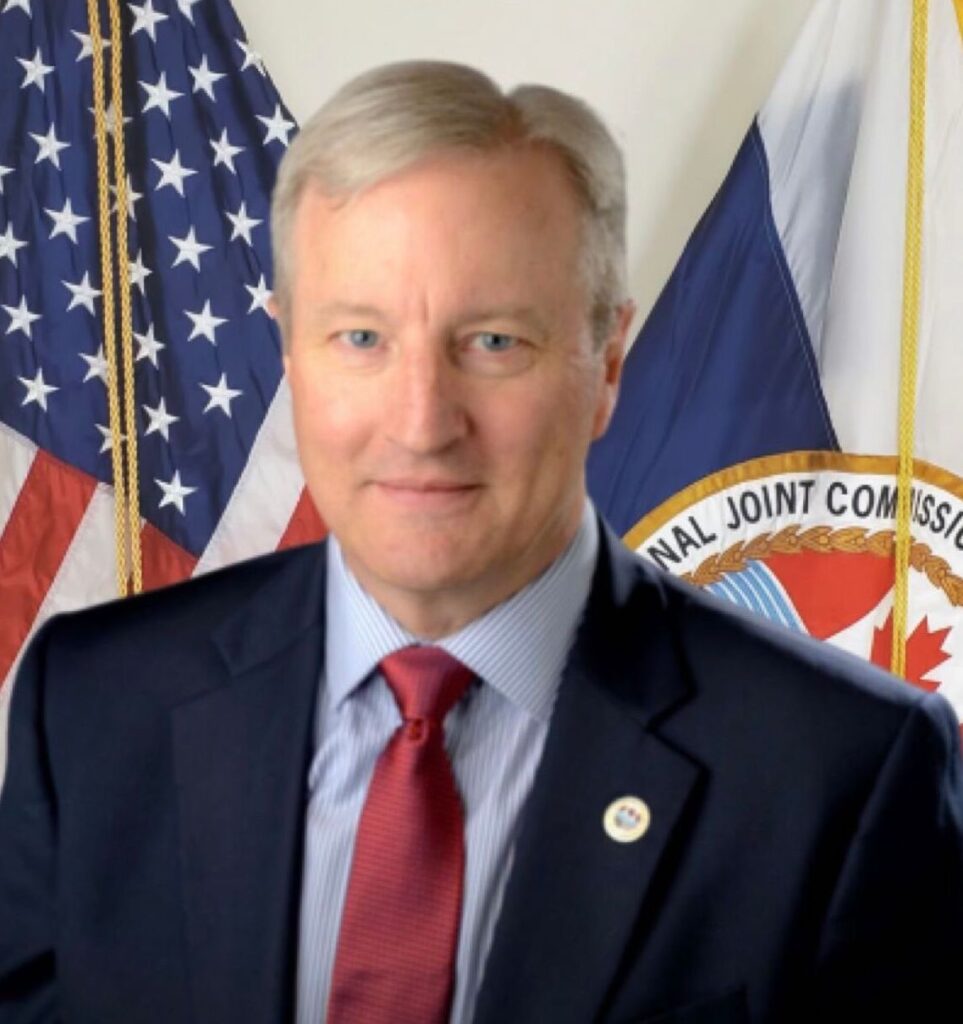 Robert Sisson
IJC Commissioner
Canada and the United States created the International Joint Commission because they recognized that each country is affected by the other's actions in lake and river systems along the border. The two countries cooperate to manage these waters and to protect them for the benefit of today's citizens and future generations. The IJC is guided by the Boundary Waters Treaty, signed by Canada and the United States in 1909.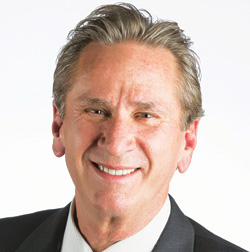 Wiley Rhodes
Newpoint
Founder of One Step In Foundation and Chief Executive Officer of Newpoint Companies, is an experienced executive with over 30 years in the oil and gas industry. With his wide range of international experience he has established an importance on the elimination of methane and flash gas emissions from oil production.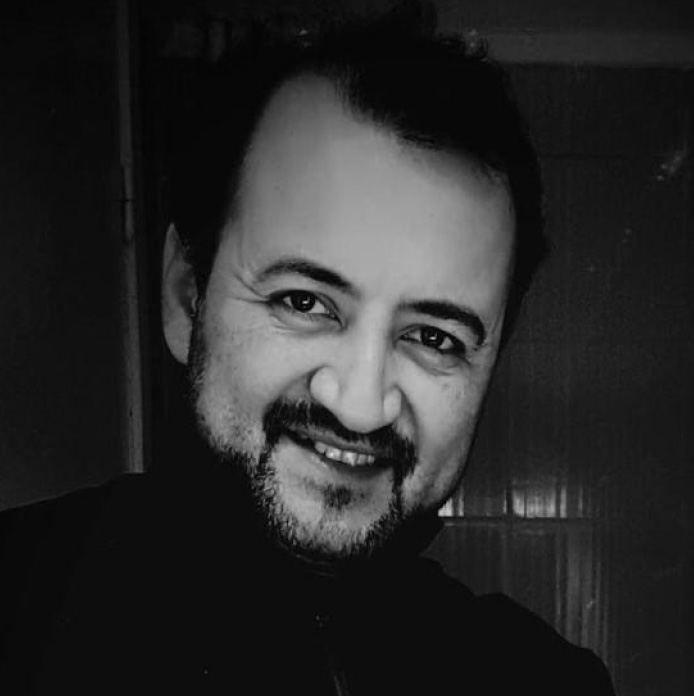 Eduardo Esparza
Blue Dot Capitals
Eduardo holds a master's in Industrial and Systems Engineering from the Georgia Institute of Technology. As CEO of Market 8, Eduardo has had a strong trajectory as a successful entrepreneur and angel investor at dozens of SaaS (Software as a Service) firms in Silicon Valley and other major tech hubs in the United States and Europe for over ten years. He is the founder and General Partner of Blue Dot Project, a firm dedicated to creating funds to invest in large-scale planetary regeneration.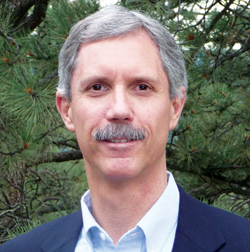 John Powers
Climate Democracy Initiative
Founder and Board President for Alliance for Sustainable Colorado, a nonprofit formed to keep the planet habitable through collaboration and its LEED Dynamic Plaque certified Alliance Center in Denver, which licenses office and meeting space to sustainability organizations.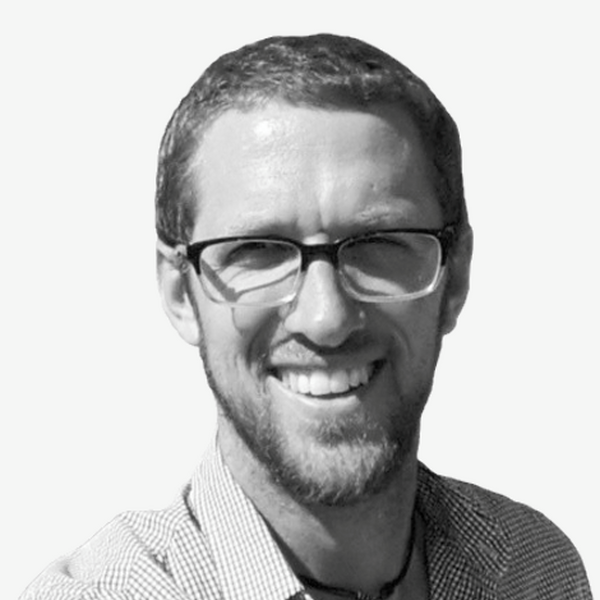 Byron Kominek
Jack"s Solar Garden
owner, manager, and developer of Jack's Solar Garden in Boulder County, Colorado – a premier site for agrivoltaics in the U.S. He is the Executive Director of the nonprofit, the Colorado Agrivoltaic Learning Center, showcasing agrivoltaics through educational opportunities for students, community members, and policymakers about how vegetation, livestock, and people can work within solar arrays.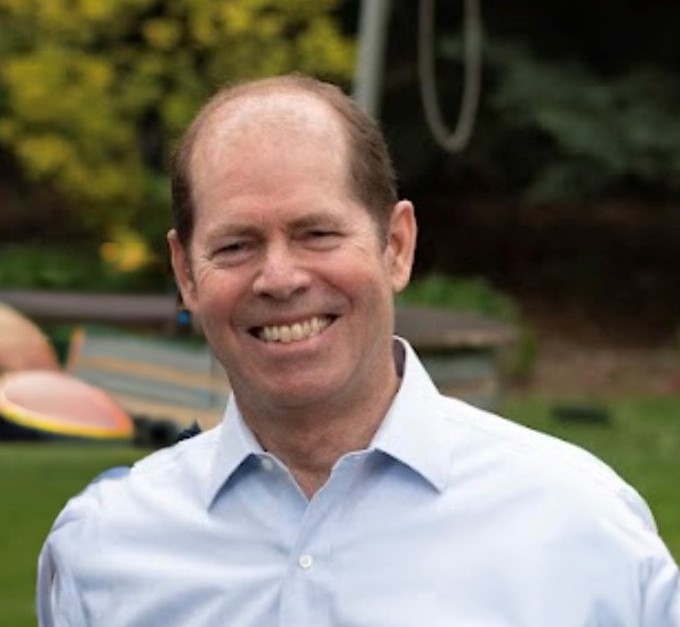 Pete Vegas
Food and Ag Entrepreneur
Founder and Owner of Sage V Foods, Pete has over 40 years of experience in global food cultivation and manufactuing, with a focus on organic rice. As an advocate for regenerative agriculture, Pete spends his "extra time and money promoting regen agricultureal programs and running field trials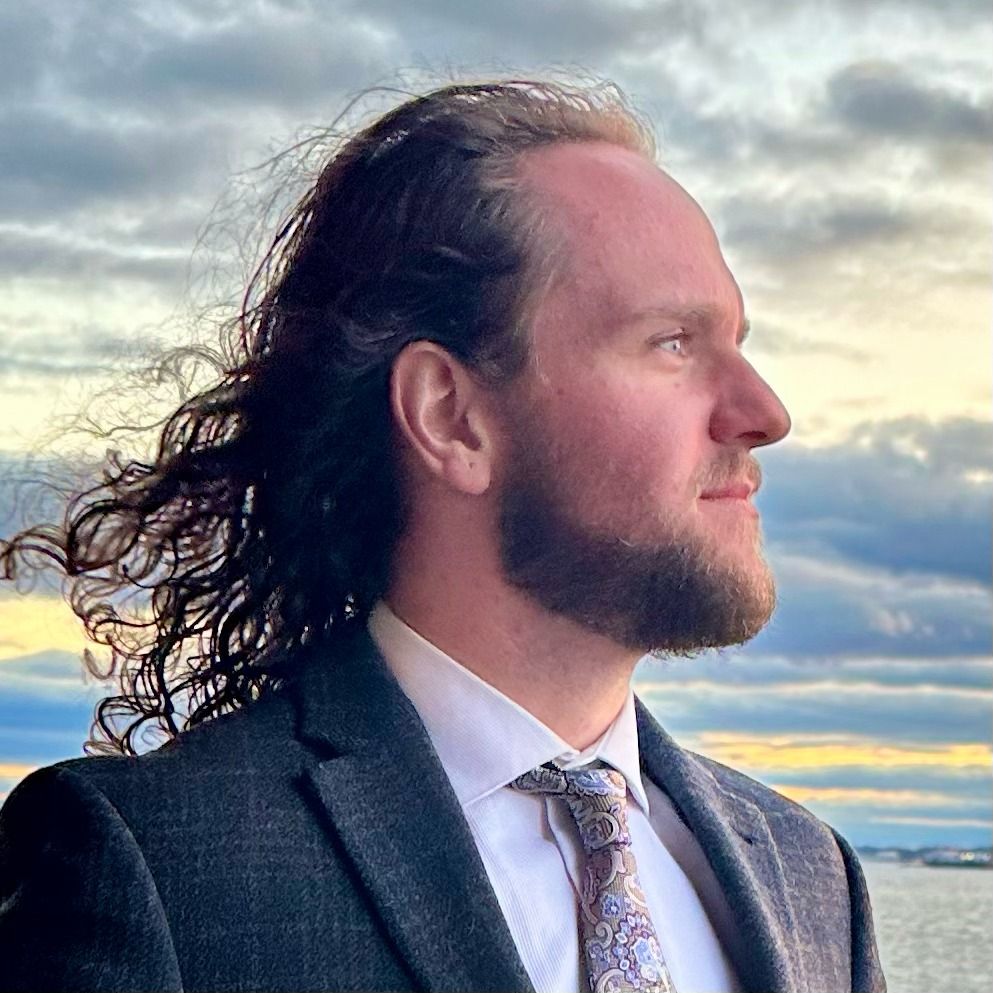 Alex Corren
Impact Entrepreneur
An impact entrepreneur, regenerative systems and permaculture designer living in the mountains of Colorado. Alex is interested in the intersection of science and spirituality, technology and the natural world. His explorations are in pursuit of solutions for a better world and include the commons, regenerative cryptoeconomics, natural building and psychedelics as tools for individual and collective healing.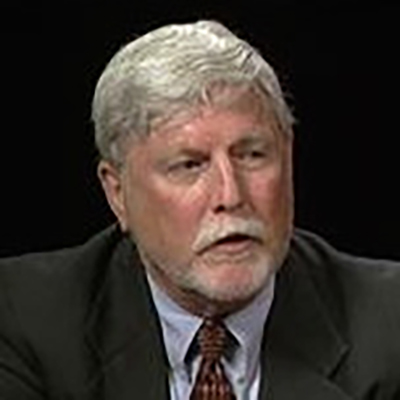 Bill Becker
Author
The founder and executive director of the Presidential Climate Action Project, a nonpartisan initiative that works with national and international thought leaders to develop climate and energy policy recommendations for the President of the United States, Congress, and candidates for national office. He is a former senior official at the U.S. Department of Energy, where he specialized in renewable energy.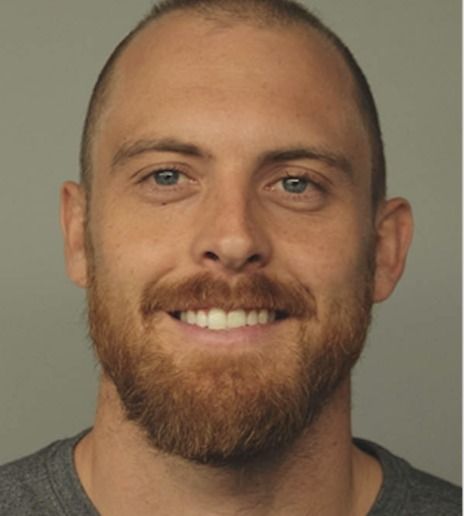 Benji Ross
Design School for Regenerating Earth
Benji's formative years were largely spent farming and ranching. A love for landscapes and interacting with the ways in which they are alive define him as much as anything else. He has long been determined to explore and discover possibilities for synergies between human cultures and systems and the ways in which we inhabit our places.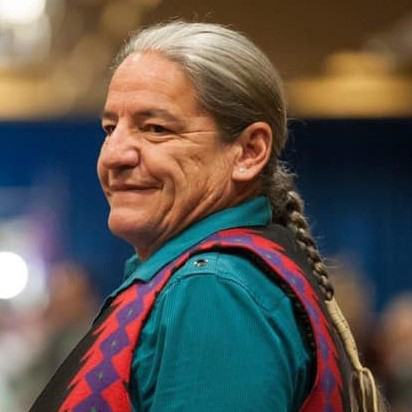 J Dallas Gudgell
International Wildlife Coexistence Network
Has nearly four decades of experience in environmental science, lobbying, human rights advocacy, social and environmental justice, individual and organization consulting, professional development consulting, diversity, equity and inclusion (DEI) training and public relations. He has been a backcountry backpacker since the age of 13.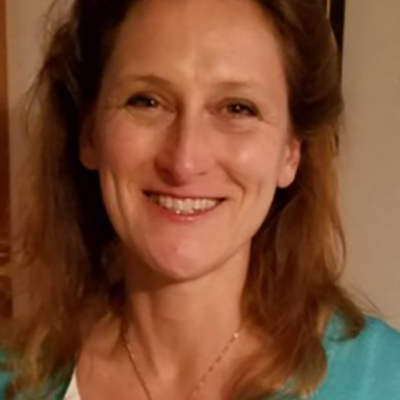 Capt. Robin Tyner 
US Navy Retired
A combat veteran with 25+ years' experience leading diverse teams in air/land/sea operations worldwide, and in strategic organizational management. She also managed a $305M science and technology research portfolio, and facilitated the creation of Navy Task Forces Climate Change and Energy.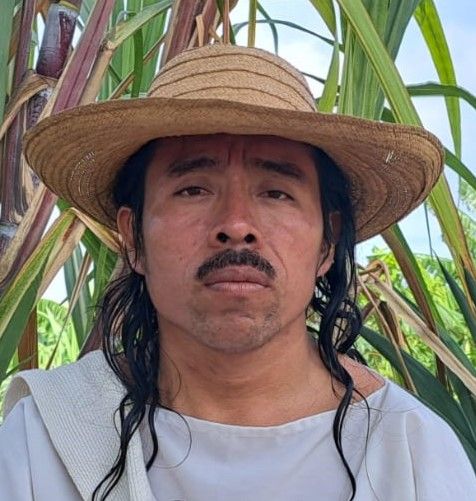 Mamo Sewigu Kakamukwa
Wiwa
Mamo Sewigu Kakamukwa (Mamo Rodrigo) comes from a lineage of Mamos that stretches through every generation of his family. Mamo Rodrigo is part of the Wiwa who, along with the Kogi and Arhuaco, are an ancient people of around 90,000 who live in the Sierra Nevada in Colombia. They are led by Mamos, spiritual leaders who guide with the wisdom that comes through knowledge, appreciation and custodianship of the natural world.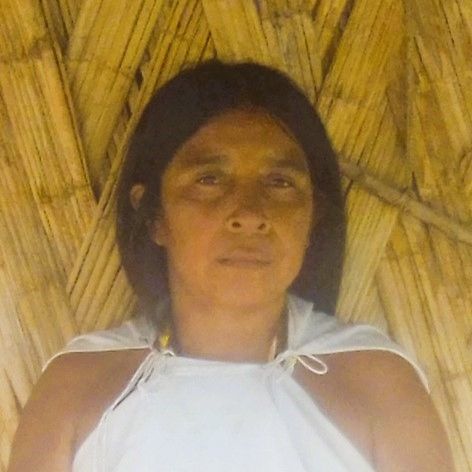 Zaga Josefina
Wiwa
Zaga Josefina is part of the Wiwa who, along with the Kogi and Arhuaco, are an ancient people of around 90,000 who live in the Sierra Nevada in Colombia. They are led by spiritual leaders who guide with the wisdom that comes from knowledge, appreciation and custodianship of the natural world. Zagas are the female equivalents of Mamos. They hold the Ancestral Wisdom for future generations. They are the healers and hold the keys for the water, the earth and the air elements.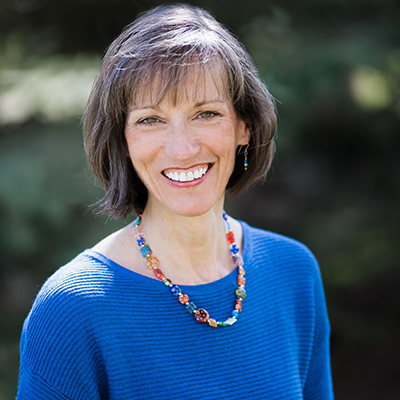 Rep. Tammy Story
Colorado State
Tammy Story is the State Representative of Colorado House District 25 in west and southwest Jefferson County. She serves as the Chair of the Capital Development Committee, and sits on the Agriculture, Water, and Natural Resources Committee, as well as the Public & Behavioral Health and Human Services Committee.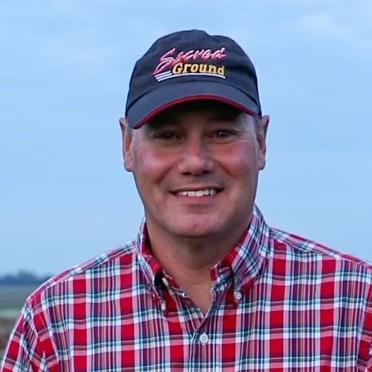 Rick Clark
Farm Green 
Rick Clark is the owner of Clark Land & Cattle and Farm Green Consulting and a fifth-generation farmer, who works to build soil health and achieve balance with the natural world. Rick has developed and is constantly improving a systematic approach to regenerative farming that includes incorporating regenerative farming practices with organic certification: 'regenerative organic stewardship with no tillage,' as he coins it.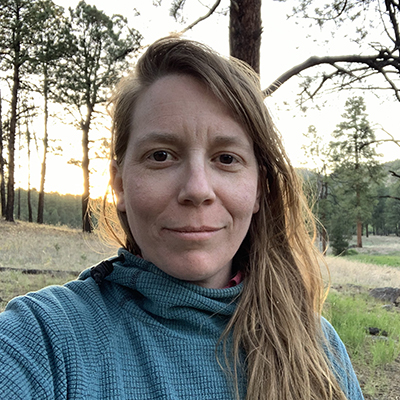 Michelle Lute
Wildlife for All
The Co-Executive Director of Wildlife for All and board member of The Rewilding Institute. Both organizations work to protect the wild world, promote coexistence and democratize decision-making about wild lives and places. Dr. Lute is a conservation scientist and advocate with nearly twenty years' experience in biodiversity conservation on public and private lands around the globe.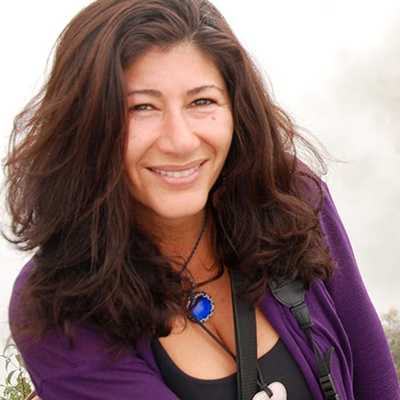 Atossa Soltani
Amazon Watch
Atossa Soltani is the Founder and President of Amazon Watch, a nonprofit organization founded in 1996 to protect the rainforest and advance the rights of indigenous peoples of the Amazon Basin. Currently, Atossa is the director of global strategy for the Amazon Sacred Headwaters Initiative, working to protect one of the most bio-diverse ecosystems on Earth.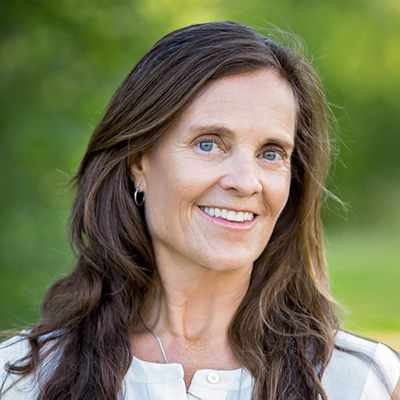 Jacquelyn Francis
Keeling Curve Prize
Jacque Francis is the Founding Executive Director who created the Keeling Curve Prize and the Global Warming Mitigation Project (GWMP) in the fall of 2017. She is committed to investing her skills, expertise, and resources to help transition all of humanity to a future beyond fossil fuels as a judge for the Merck Future Insights Prize, and an official Observer for The Climate Investment Funds.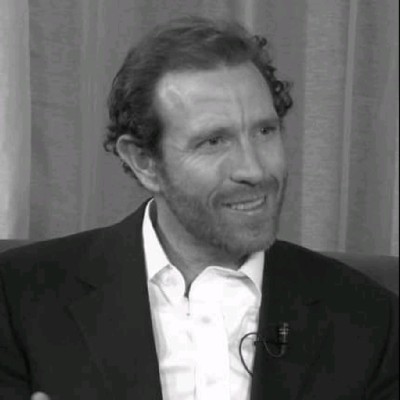 Andrew Scott
The Open Mind Project
Non-profit corporation working to create awareness about the power of human narratives as drivers in social, economic, and psychological spheres, with the goal of assisting in the dismantling of unhealthy meta-narratives. We seek to explore and elevate more beneficial stories, broaden perspectives, and encourage identification among all people of common unity and interdependence. We approach this work through contextual education, critical thinking, human interaction, narrative collection.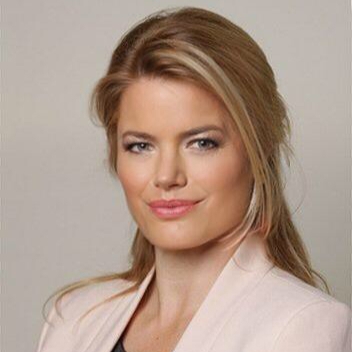 Sophia Swire
Gender Equity Diversity Investments (GEDI)
Founder of GEDI, a gender-lens venture capital firm established by a team of expert and diverse investors, futurists, technologists, impact pioneers and global CEO's.  They are women with real-world experience at getting things done; things that matter, while generating strong financial returns. The GEDI network comprises over 200 market leaders and global experts, the source of our 600-strong proprietary deal pipeline.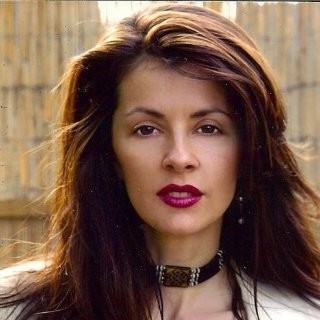 Varushka Franceschi
AREI
Varushka is a filmmaker based out of New York and Sweden and as is the Founder of Quantum Surge Productions and Xtopia Media. Varushka is currently in development with 2 feature film projects including a film she has written about fracking  entitled "A Crack in Everything".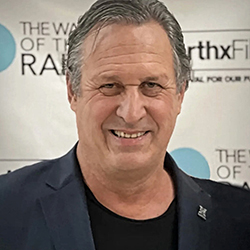 Chip Comins
AREI
A renewable energy and clean technology expert who serves as Chairman and CEO of the American Renewable Energy Institute (AREI) and is the Founder of AREDAY. He is President and CEO of American Spirit Productions and Managing Director of WEnergy.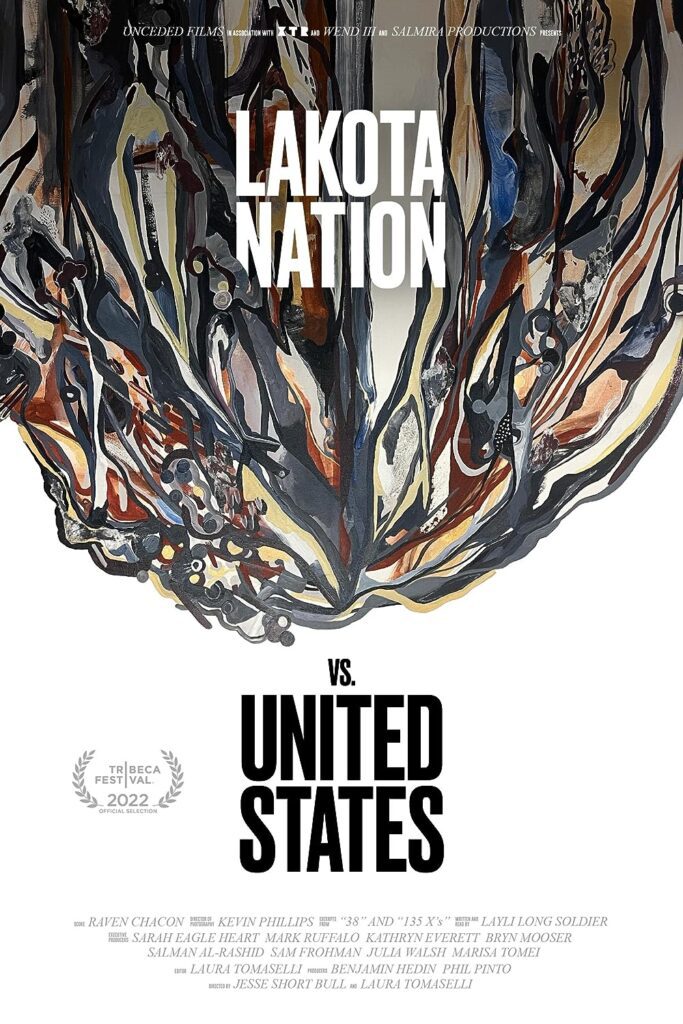 AREDAY Summit 2023 is proud to announce the screening of the acclaimed new documentary Lakota Nation vs United States as part of IMPACT FILM 
The documentary chronicles the Lakota people's struggle to reclaim the Black Hills, the Native American tribe's sacred land that was stolen by the U.S. government — that also violated a series of treaty agreements with them. Produced by Sarah Eagle Heart, Mark Ruffalo, and Marisa Tomei,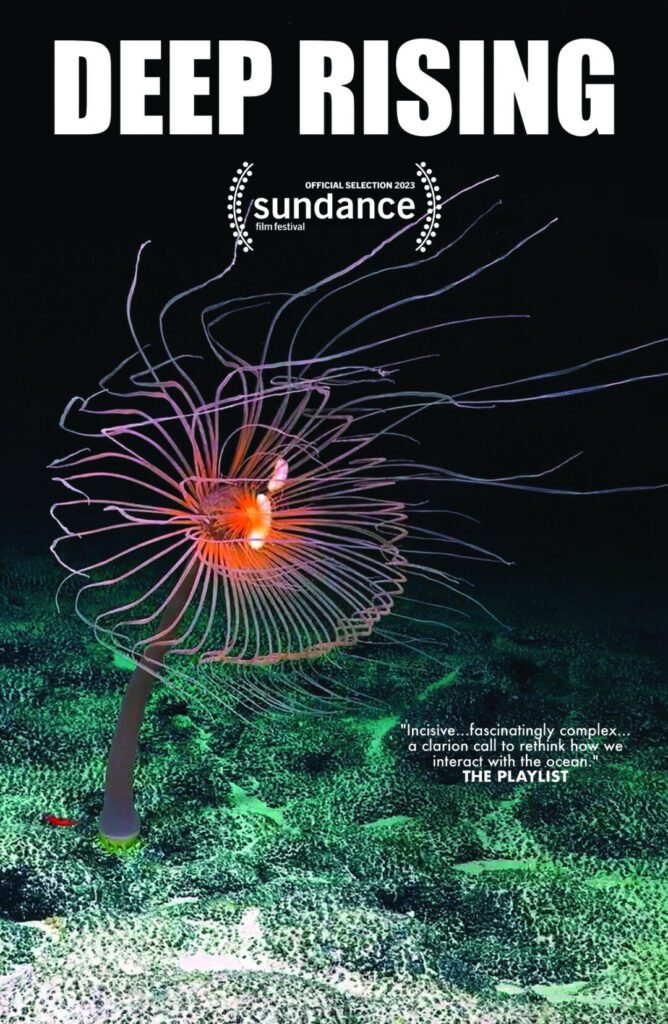 AREDAY Summit 2023 is proud to announce the screening of the acclaimed new documentary Deep Rising as part of IMPACT FILM 
Narrated by Jason Momoa the documentary investigates organizations that are extracting metals from the deep seafloor. It sheds light on the vital relationship between the deep ocean and sustaining life on Earth.
Our Mission
The rapid implementation of renewable energy and energy efficiency technology at the speed and scale necessary to solve catastrophic climate change.
Conversations 2023

Chip Comins, Founder and CEO of AREI, is interviewed by Thanos Dimadis, Executive Director of The Association of Foreign Press Correspondents in the USA.

Conversations 2022
What is the sense of our response to the emerging ecological crisis? How is the adoption of renewables? Are there exciting technologies on the horizon?
"Renewable Energy is the Bridge between Fossil Fuels and Hydrogen"
— Chip Comins, CEO, American Renewable Energy Institute
AREDAY EarthDay 2021 Virtual Series
AREDAY convenes thought leaders and experts from multiple sectors to foster climate change solutions at the speed and scale necessary to phase out fossil fuels, and usher in a rapid transition to a new, clean energy economy.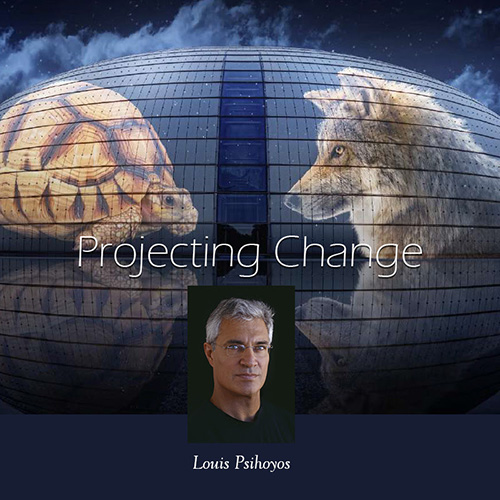 Wednesday, April 21st
Louie Psihoyos, Director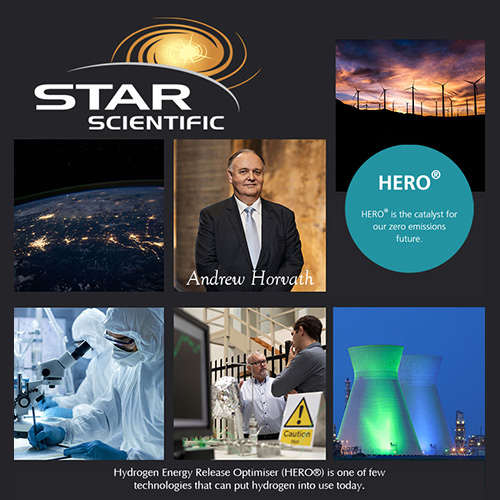 Thursday, April 22nd
Andrew Horvath, Executive Chairman, Star Scientific HERO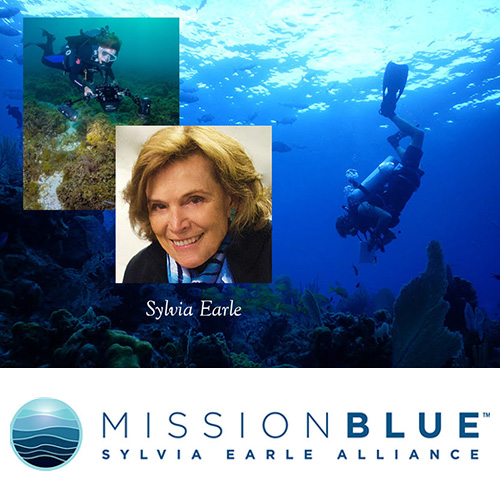 Friday, April 23rd – Part One
Saturday, April 24th – Part Two
Dr. Sylvia Earle, Mission Blue
A solutions oriented film festival, featuring documentary and environmental focused films, which offer an action plan for the audience to engage in and move forward.
Past Films Include:
AREDAY Strategic Partners
#Readyfor100
Summer Tour Launch
from AREDAY 2016
Snowmass Village, CO
Featuring speaker
Michael Brune of the Sierra Club,
the musical talents of Taj Mahal
and aerial photography by Spectral Q.
100% Clean Energy!