The AREI Board of Trustees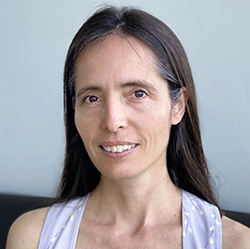 Geraldine Patrick Encina is Consultant for One Earth, Executive Director of Earth Timekeepers, Member of the Grand Council of the Eagle and the Condor, Member of the Otomi Council of the High Lerma River Basin, Member of the Academic and Technical Committee of the Biocultural Heritage Network of the National Council of Science and Technology in Mexico (CONACYT), Member of Land Healers, Member of the Interamerican Society for Astronomy in Culture (SIAC), and Board Member of the Pre-Columbian Society at UPenn Museum.
She earned a PhD in Social Sciences by El Colegio Mexiquense, A.C. and did a two-year Post Doctorate research at the National Autonomous University of Mexico (UNAM) on Mesoamerican Conceptions of Time-Space.
She has been professor of Ethnoecology and related topics in two renowned universities in Mexico: Intercultural University of Mexico State and Autonomous University of Mexico between 2007 and 2014. Between 2015 and 2020 she was a Scholar in Residence at the Center for Earth Ethics at Union Theological Seminary, developing and offering courses both there and at Teachers College.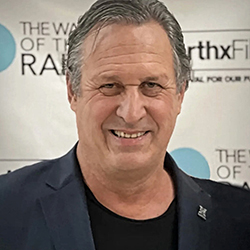 Chip Comins is a renewable energy and clean technology expert and serves as Chairman and CEO of the American Renewable Energy Institute (AREI) and is the Founder of AREDAY. He is President and CEO of American Spirit Productions and Managing Director of WEnergy. Comins focuses and connects climate solutions in a Climate Constellation of implementation, acceleration and replication locally, nationally and globally. In 2009 he produced 13 official side events at the UNFCCC COP 15 in Copenhagen, Denmark and presented at COP 16 in Cancun, Mexico in 2011; COP21 in Paris, France in 2015 & COP22 in Marrakech, Morocco in 2016.
Comins has produced and directed both long and short form documentary films for educational and broadcast television markets, including PBS, Link TV, BET and Discovery Network, the National Renewable Energy Laboratory and DOE Wind Powering America, A long-time advocate of developing and implementing renewable energy resources to abate green house gases and climate change, Comins encourages a business approach to solving both the economic and environmental crisis. Comins completed the 16th Annual AREDAY 2019 Summit in Aspen/Snowmass CO featuring over 175 globally renowned thought leaders in clean energy and sustainable solutions. In 2020 he hosted the AREDAY "Democracy and the Vote" virtual series and continues to advocate for rapid climate solution within the new Biden/Harris Administration.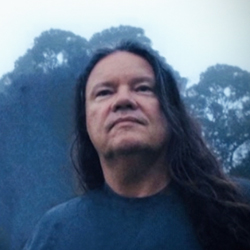 Gordon Fuller, President, American Renewable Energy Institute (AREI), is known as a visionary social entrepreneur. He is Co-Director of the Inclusive Cities Lab, a global think-tank supporting governments and companies in the implementation of legal mandates for inclusion and diversity. He mentors graduate engineering and computer science students with UC Berkeley College of Environmental Design, developing artificial intelligence, augmented reality, and spatial computing to address environmental challenges. He has developed market driven business solutions in ventures in which he served as company founder, CEO, president, board member, advisor, and mentor. His career reflects vision, creativity, experience, competence, and confidence underscored by personal commitment.
Gordon is a Co-Founder and Chief Innovation Officer of Sustainable Environmental Mobility Platform (SEMP), where he is designing inclusive smart distributed power management and ridesharing mobility solutions for smart cities. Gordon is an inspiring speaker, Award winning television producer and social media influencer with a communitarian message. He credits his experience with blindness as launching his career as an environmentalist, tech entrepreneur and community-minded diversity and inclusion advocate.
Inspired by the words his Great Uncle R. Buckminster Fuller, and growing up in his shadow, Gordon Believes Bucky's quote: "You never change things by fighting the existing reality. To change something, build a new model that makes the existing model obsolete." has never rang more true than it does today. Gordon joined the AREI Board of Trustees in the Spring of 2021.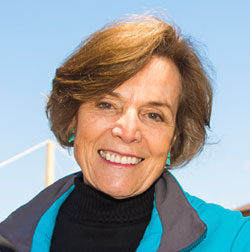 Dr. Sylvia Earle, Explorer-in-Residence, National Geographic Society, is an oceanographer, author, and lecturer with experience as a field research scientist. Dr. Earle serves as executive director for corporate and nonprofit organizations, including the Aspen Institute, the Conservation Fund, American Rivers, Mote Marine Laboratory, Duke University Marine Laboratory, Rutgers Institute for Marine Science, Woods Hole Oceanographic Institution, National Marine Sanctuary Foundation, and Ocean Conservancy. Former chief scientist of NOAA, Dr. Earle founded the Mission Blue Foundation and was chair of theAdvisory Council for the Harte Research Institute for Gulf of Mexico Studies. She has authored many books on the ocean, written over 150 publications, lectured in over 60 countries, and appeared in hundreds of television productions. Her research concerns marine ecosystems and exploration and the development of new technologies to access the deep sea.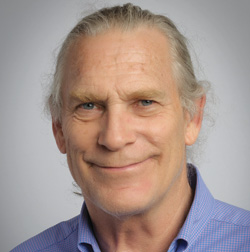 Trammell S. Crow is the President of the Crow Family Foundation, which operates and manages The Trammell and Margaret Crow Collection of Asian Art. He is the father of Nathan, Margaret, Daniel and Isabella. Prior to assuming his present responsibilities, Mr. Crow had various other positions within the Crow family businesses. Mr. Crow began his career as a warehouse leasing agent in Denver and then transferred to Houston to develop residential subdivisions and, subsequently, to lease retail space. Returning to Dallas to join the development team of the Anatole Hotel, he then worked at the Dallas Market Center when it expanded by over 2 million square feet. By 1985, he had developed the Dallas Communications Complex, the Studios at Las Colinas, INFOMART and the Dallas/Fort Worth Teleport. From 1986 to 1993, Mr. Crow was the Chief Executive Officer of Trammell Crow International, overseeing the Brussels International Trade Mart (largest in Europe) and developing additional trade marts in Asia. Mr. Crow is a long-term supporter of the Texas Conservation Alliance, the Nature Conservancy of Texas, Texans for Lawsuit Reform, and the League of Conservation Voters. He supports various non-profit organizations that are active in family planning, education, the environment, community initiatives and political causes.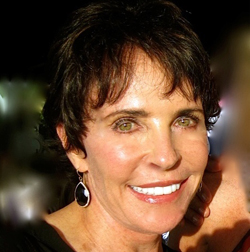 Julie Ann Wrigley is a business leader, lawyer, investor, avid equestrian, and philanthropist who is committed to sustainability and the environment, health care and education. She provided the vision and investment to create the Julie Ann Wrigley Global Institute of Sustainability at Arizona State University. She is also co-founder, with her late husband, of the USC/Wrigley Institute for Environmental Studies. She holds a bachelor's degree in anthropology from Stanford University and a Juris doctorate, summa cum laude, from the University of Denver's College of Law.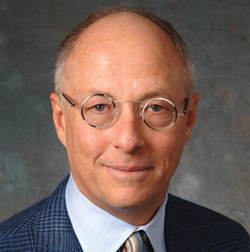 Bill Brandt is Director of Strategic Integration for ASU LightWorks and is an experienced energy executive. After a 30-year career at SOHIO/BP he retired as Director of Mergers and Acquisitions and joined Arizona State University to work on renewable energy challenges. As Director of Strategic Integration of ASU LightWorks for Arizona State University's incubator and accelerator for renewable energy technologies, he works across interdisciplinary research programs with national laboratories and major corporations to deliver renewable energy products. Brandt has a B.S. in Chemistry and Environmental Sciences from Principia College and an MBA from Wharton; he is on the board of a social networking communications company (educatedchange.com) and Ensyn Corporation, a producer of renewable liquid fuels from wood biomass and agricultural residues.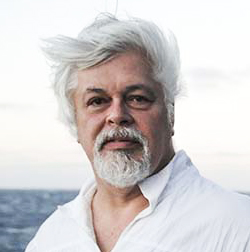 Captain Paul Watson is a marine wildlife conservation and environmental activist. Watson was one of the founding members and directors of Greenpeace. In 1977 he founded the Sea Shepherd Conservation Society. A renowned speaker, accomplished author, master mariner, and lifelong environmentalist, Watson has been awarded many honors for his dedication to the oceans and to the planet. He received the Genesis Award for Lifetime Achievement in 1998, was named as one of the Top 20 Environmental Heroes of the 20th Century by Time Magazine in 2000 and was inducted into the U.S. Animal Rights Hall of Fame in Washington D.C. in 2002. He was also awarded the Amazon Peace Prize by the president of Ecuador in 2007. In 2012, Watson was awarded the Jules Verne Award, dedicated to environmentalists and adventurers.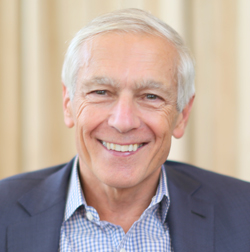 General Wesley K. Clark, Chairman and CEO of Wesley K. Clark & Associates, a strategic consulting firm; Chairman and Founder of Enverra, Inc. a licensed investment bank; Chairman of Energy Security Partners, LLC; as well as numerous corporate boards including BNK Petroleum and Leagold Mining. He is active in energy, including oil and gas, biofuels, electric power and batteries, finance, and security. During his business career he has served as an advisory, consultant or board member of over ninety private and publicly traded companies. In the not-for-profit space, he is a Senior Fellow at UCLA's Burkle Center for International Relations, Centennial Fellow at Georgetown University's School of Foreign Service, Director of the Atlantic Council; and Founding Chair of City Year Little Rock/North Little Rock. A best-selling author, General Clark has written four books and is a frequent contributor on TV and to newspapers.
Clark retired as a four star general after 38 years in the United States Army, having served in his last assignments as Commander of US Southern Command and then as Commander of US European Command/ Supreme Allied Commander, Europe.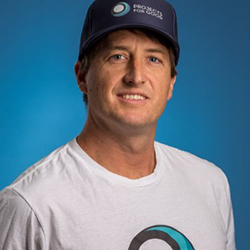 Patrick Furlotti is CEO and Founder of Projects for Good and President of Global Mana Foundation. Furlotti cultivates solutions to issues of our social and environmental impact. He has directed and produced numerous environmental documentaries showcasing both the beauty and devastations of our planet. His visual narratives tell the story of global interconnections and the urgent need for change. His interviews with international leaders and indigenous healers amplify a global perspective that promotes ecological responsibility, cultural inclusion, and a revolution in consumer ethics. Furlotti identifies and directs projects that deepen our connection to the environment and the lives of others. When you work for a cause you are the effect. Furlotti injects dynamic law into his activism: he has swum rivers and oceans from Hawai'i and Tahiti to Thailand raising millions for environmental causes.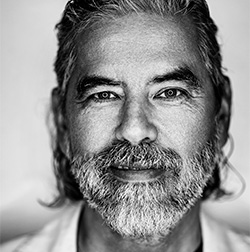 Henk Rogers is Founder and CEO of Blue Planet Energy Systems. He is a Dutch-born entrepreneur and clean energy visionary who has dedicated the past decade of his career to the research, development, advocacy and implementation of renewable energy sources in his adopted home of Hawaii. Rogers studied computer science at the University of Hawaii and spent his early career in Japan as a video game designer, gaining distinction for producing the country's first major role-playing game, The Black Onyx. Rogers went on to revolutionize the video game industry by securing the rights for the blockbuster Tetris, which 30 years later remains a bestseller and global gaming icon. Most recently, Rogers founded Blue Planet Energy Systems and developed Blue Ion, a pre-packaged energy storage solution combining Sony's industry-leading battery technology with proprietary system architecture and energy management software.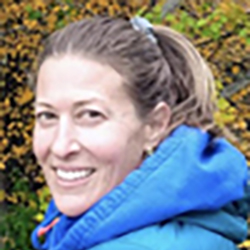 Kendall Cafritz, Founder, National Wellbeing Council/Wellbeing Workshops, is dedicated to enlightened programming, progressive technology, and (nature-focused) empirical learning. NWC focuses on seven key areas of wellbeing: Career, Community, Environmental, Financial, Physical, Social, and Spiritual. Previously, Cafritz was the producer/talent of Aspen TVs' Conscious Times interviewing thought leaders in science, finance, climate, business, politics, wellness, and spirituality. She produced and edited Rolypoly Radio on Aspen Public Radio. Founder of the Vote4Wellbeing campaign, which educates the public about the impact of their purchasing power. She taught Yoga/Meditation/Divinity/Nutrition for over a decade. Prior to moving to Aspen, she worked in the California film industry.
Cafritz got her early start in Paris, France with Peter Marino + Assoc. Architects as a product manager. She did graduate work at Art Center and UCLA, and received a BA from the University of Vermont where she majored in Fine Art.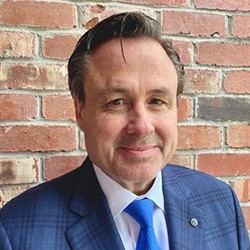 Michael L. Sander drives strategy and investment for Sortis, a leader in diversified alternative investment strategies focused on real estate, lending, distress situations and rescue opportunities. He steers the firm's strategic investment divisions. He seeks out compelling opportunities and considers potential moves through a unique lens formed by more than 30 years of technology, finance, and real estate experience. His ability to identify, deconstruct and reconstruct situations into viable concerns has resulted in added value as well as innovative platforms with the potential to transform the fintech space.
Michael's career is marked by deep immersion in the technology industry, from M&A activity and capital markets deal structuring to multiple ownership positions. He maintains strong working relationships with state and federal government representatives to keep abreast of regulatory developments and keeps Sortis positioned for success in any environment.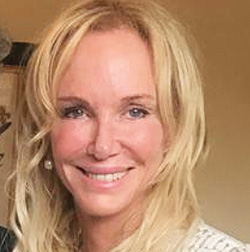 Marjorie Layden is an entrepreneur and philanthropist based in Montecito, California. Currently Marjorie serves as Chair of the Henry Schimberg Foundation for Ethics and Leadership, whose mission is to foster a strong sense of personal and business ethics among future leaders by investing in education, publications, and civil dialogue. In partnership with her late husband, Henry A. Schimberg, she has permanently endowed and continues to support the University of California at Santa Barbara seminar, "Ethics, Enterprise and Leadership," which is designed to engage undergraduate students in the study of ethics and philosophical debate.
Ms. Layden is currently a Board Member for Salzburg Global Seminar as well as the American Renewable Energy Institute, and she is actively involved with a number of nonprofits focused on mindfulness, including the Mind & Life Institute, Tibet House, and The Dalai Lama Peace and Development Foundation.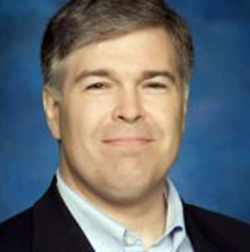 Thomas King is currently Managing Partner of CrossRiver Capital and was a Founding Partner of US Renewables Group, the first private equity group focused solely on renewable power, bio-fuels/chemicals, and related infrastructure. With more than thirty years' experience in finance and energy, King has completed more than $25 billion of equity and debt investments across six continents acting both in a proprietary capacity and for many of the world's most prominent energy and infrastructure companies. He has provided path-finding leadership in structured debt financings leading to solar energy ABS and was an early investor and proponent of PACE financing. Before USRG, he was with Dresdner Kleinwort Wasserstein, and prior to that worked for over a decade with JP Morgan Chase in London and New York.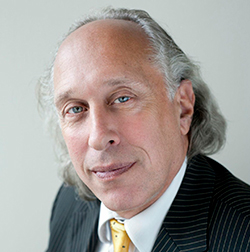 David Levine is the Founder and President of the American Sustainable Business Council. ASBC is a growing coalition of business organizations and companies advancing market and policy change for a sustainable economy. The Council brings together the business voice and power to stimulate our economy, benefit our communities, and regenerate our environment. The organizations that have joined in this partnership represent over 250,000 businesses. Levine worked as a social entrepreneur for over 30 years focusing on the development of whole systems solutions for a more sustainable society through building strategic partnerships and broad stakeholders initiatives. Previously, he was the Founding Director of Continuing Education and Public Programs at The Graduate Center, City University of New York. From 1984-1997, Levine was Founder and Executive Director of the Learning Alliance, an independent popular education organization.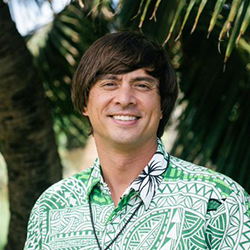 John C. Miller, President & Co-Founder, Mana Pacific, Inc., has over 25 years of energy & microgrid industry experience in the Pacific, including isolated, remote, and high-risk regions. John is skilled in strategic planning, transformative business models, international business & logistics, entrepreneurship, and utility project development and financing. John was mentored by the late High Chief Utu Abe Malae who was Executive Director of the American Samoa Power Authority (ASPA) and founding member of the Pacific Power Association (PPA), working to combat critical environmental and energy challenges in American Samoa and greater Polynesia, Micronesia, and Melanesia.
John is a graduate of the Naval Nuclear Engineering Program and US Navy Dive School, as well as a Board Certified NABCEP Solar PV Installation Professional. Some of his greatest accomplishments are forging strong relationships with industry leaders on pioneering projects as well as developing and completing high-profile projects for the US Department of Interior, US EPA, and the ASPA. His micro-grid designs and approaches have been previously selected by the National Renewable Energy Laboratory (NREL) as the best proposal and solution for resiliency for some of the most complex, remote, and isolated microgrids in the United States and its Territories.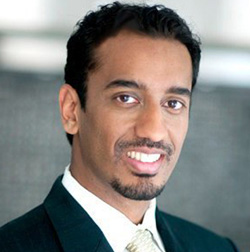 Ravé Mehta is an engineer, entrepreneur, bestselling author and a recipient of the Tesla Vision Award by the Tesla Science Foundation. Ravé is the founder of Flow Capital and Flow Labs, which incubates and commercializes frontier technologies that can help solve some of humanity's grand challenges. He's the chairman and CEO of Water Ledger, which is focused on creating new water supplies by taking water wastage and inefficiencies out of the water markets. Ravé is also a board member and director of the parent company Mehta Group, a construction management firm building transportation infrastructure in the U.S. for over 40 years and has completed over 800 infrastructure projects including roads, highways, bridges, airports, and water systems.
Ravé is a former board member of Space Florida (official Florida space agency), and helped with the transition from the national space shuttle program to the commercial space program. He is also an award-winning pianist and composer and has performed around the world incorporating the principles of flow into his Flow piano sound bath performances. Ravé is the author of The Inventor, a bestselling graphic novel (Scholastic) based on the true story of Nikola Tesla.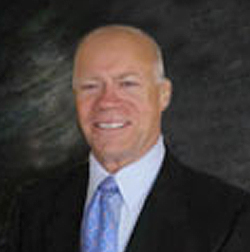 Andrew Quiat, Secretary, AREI; serves as a Trustee of the 100+ year old Iliff School of Theology (see www.iliff.edu). As a law student some 40+ years ago, he was an environmental intern with the Ford Foundation on a grant program through his law school. In between he has had a full career in both private and public life with experience in executive positions, board governance, for-profit public, private, and non-profit organizations, as well as engaging in the private practice of law. His law practice is substantially limited to realization upon large money judgments and in pursuing people who send spam. He is actively involved through outreach efforts of the Aspen Community United Methodist Church, of which his wife is the Pastor, with the provision of sustainable water to rural Kenyans. In addition he is a co-founder of ProvidIce, LLC, an R&D stage venture dedicated to the commercialization of free floating Antarctic Icebergs for their potable water and thermal content for production of water, energy, and carbon offsets.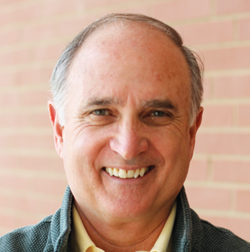 David Orr PhD, Paul Sears Distinguished Professor of Environmental Studies and Politics at Oberlin College, is Senior Adviser to the president at Oberlin and a James Marsh, Professor at large at the University of Vermont. He is presently the director for the Oberlin Project a joint city/college effort to build a sustainable post-fossil fuel economy. He helped launch the President's Climate Action Plan (2008) and is known for his pioneering work in ecological design including the Adam Joseph Lewis Center at Oberlin. He has written seven books, most recently Hope is an Imperative: the Essential David Orr and published 170 articles. He was named an "Environmental Hero for 2004" byInteriors & Sources Magazine. He holds six honorary degrees and was a distinguished scholar in residence at University of Washington, Ball State University and Westminster College in Salt Lake City.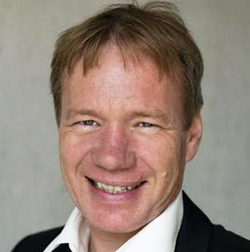 Jens Nielsen is Co-Founder and CEO of World Climate Ltd and a leading entrepreneur in the global strategic and sustainable space, having partners and clients from the absolute global elite among corporations, governments, international organizations, and media. He has worked in more than 20 countries performing strategy work for some of the largest companies in the world, and was a global industry leader in PricewaterhouseCoopers in the nineties. He managed more than 1,000 people during the global roll-out of the largest company within PR and communications, Cision, through the first part of this century.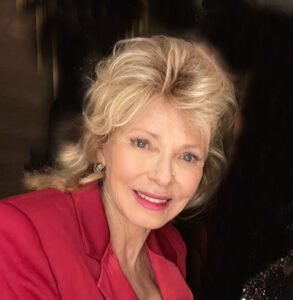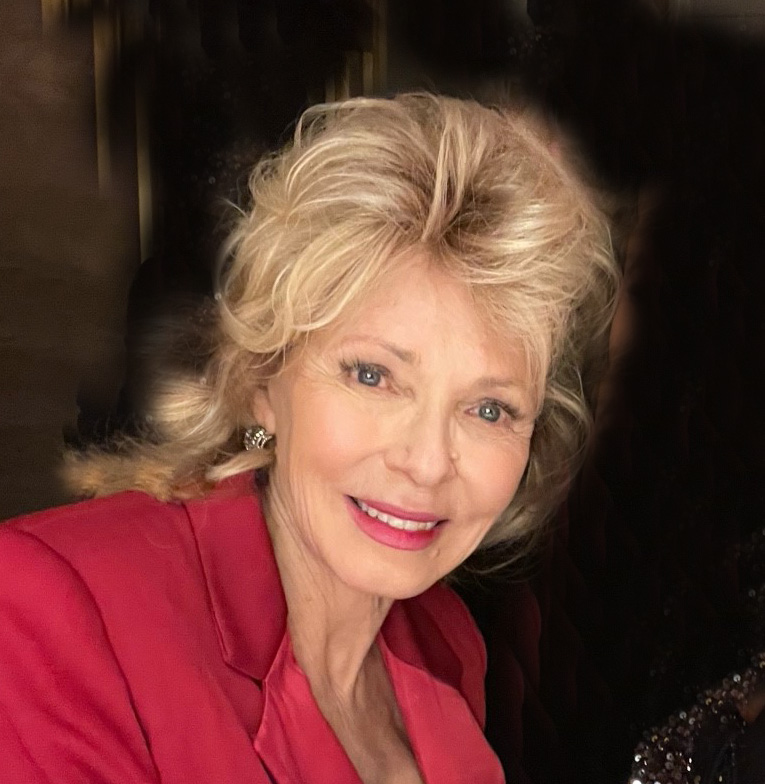 Sally Ranney is President Emeritus and Co-Founder of the American Renewable Energy Institute (AREI); Co-Founder, International Women's Earth and Climate Action Network (WECAN), has forty years experience in the environmental arena. She is CEO of Stillwater Preservation, LLC, a wetlands mitigation banking company and a Patron of Nature for the IUCN. Ranney is Chairman of eraGlobal Alliance and an anchor for "A Matter of Degree," an internet series on climate change. Ranney has worked with three U.S. Presidents, including appointed by President Reagan to his Commission on American Outdoors. She now serves on the Global Advisory Committee of Women & the Green Economy (WAGE,) the Advisory Board of RoundRock Partners, LLC. and the board of the Climate Accountability Institute. Recognitions include the Horace Albright Award, the International Conservation Award, Earth Guardians' Earth Stewardship Award, and the Children's Environmental Literacy Foundation (CELF) Lifetime Achievement Award.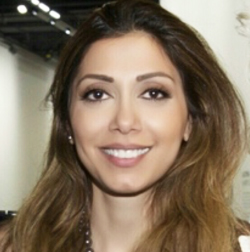 Hanieh Sadat is a managing partner at GenesysOne Capital. A hedge fund that invests in digital Assets. She is a former VP of Morgan Stanley, Private Wealth Management. She has been trading traditional assets and managing portfolios for select group of family offices and institutions since 2006. She was a VP at an energy private equity firm based in Asia in 2017. She is the founder of ImpactX – a token generation event advisory firm for impact projects and securing TGE (token generation event) deals for international investors in the past year. She is a treasurer at American Renewable Energy institute foundation in Aspen.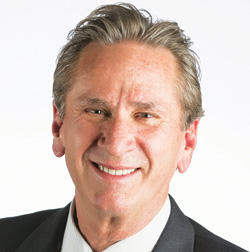 Wiley Rhodes, Founder of One Step In Foundation and Chief Executive Officer of Newpoint Companies, is an experienced executive with over 30 years in the oil and gas industry. With his wide range of international experience he has established an importance on the elimination of methane and flash gas emissions from oil production. As Founder of One Step In, he works to make the most of our valuable resources by building viable solutions while serving the worlds energy needs. Rhodes' has recently published four papers that demonstrate methane and flash gas emissions issues.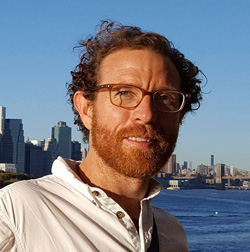 Andrew Scott is the Founder and Executive Director of the Open Mind Project, a non-profit corporation that promotes critical thinking and compassionate dialogue between people of all faiths and perspectives. This spiritual diplomacy includes a reach of over a million followers on social media. OMP examines the personal environmental consequences of religious beliefs and culturally embedded narratives and works with religious leaders and lay-people to promote contextual understanding of faith and religious narratives and encourages peaceful and compassionate engagement. Scott specializes in the psychology and sociology of Religion. He received his Master of Divinity at the Pacific School of Religion at the Graduate Theological Union in Berkeley, CA. His studies include International affairs, Christian Theology, Islamic Philosophy and History, Buddhist meditation, theory and history, anthropology, and the psychology of religion.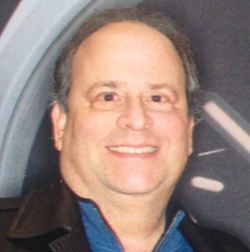 Ken Sack is currently the CEO of Eagle Springs Solar and Eagle Springs Organic in Rifle, Colorado. Ken began his career as founder and CEO ofPharmacy Services Group, a nationwide pharmacy benefit management company. After selling PSG, Ken's interest in renewable energy and sustainable food sources turned his focus in developing Eagle Springs Organic LLC. ESO is a 1,600 acre USDA certified farm and ranch, producing organic vegetables, melons and herbs. A 1.3 mw solar field provides electricity into the Holy Cross Energy grid. Eagle Springs Solar has the approvals for up to 19mw of Solar. The production of organic ethanol from sugar beets, for both a fuel source and medical use is currently under consideration.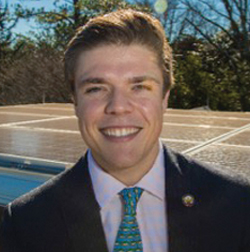 John R. Seydel, Trustee Elect, Turner Foundation, is a rising senior studying political science and business at the University of Denver in Colorado. As the eldest of Ted Turner's grandchildren, he is also the oldest of the trustee elects on the Turner Foundation. He intends to follow a path of developing renewable energy projects while receiving his MBA. John R. has a passion for politics and has interned for the Governor of Colorado, John Hickenlooper and is actively working on Senator Udall's re-election campaign in Colorado as well. John R. participates in baseball at DU, Divest University of Denver, and is a member of Kappa Sigma to which his grandfather also belongs. In 2010 he graduated with an International Baccalaureate degree from Upper Canada College in Toronto, Canada.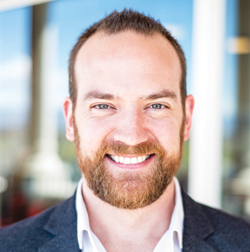 Nick Thomas 15+ years of professional experience across a range of industries, including: Government Relations, Public Policy, Program Management, Sports Diplomacy, New Business Development, Sales, and Startup & Entrepreneurial Consulting. Thomas earned his BA in Political Science from Colorado State University, his MA in International Diplomacy from Josef Korbel School at University of Denver, and his MBA in International Business from Hult. He has gained experience working in property management, tech startups, education, travel, and aviation.
Michael Smith is Co-Founder of #globals2020 and Principal of Ponvalley, a family initiative committed to making the world work for 100% of humanity in the shortest time possible. Recently he led the climate subcommittee at the Blockchain For Impact Summit at the United Nations in New York. Two weeks after the election of President Trump, Ponvalley held an emergency climate summit called SharedMission.co with 150 climate warriors including General Wesley Clark, Al Gore, Skoll, Walton, Crow & Steyer Family Offices, Harvard, Columbia, and the US Department of Energy. Smith is a passionate DJ who has performed with Rihanna, Kanye West, Diplo, Guns N Roses, Deadmau5, and many others at events such as Vanity Fair Oscar Parties, SXSW, Art Basel, the Olympics and many more.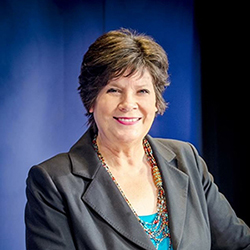 Sue Ann Taylor is President of Blue Heron Films, Inc. and Jill Frost Films, LLC, producers of the feature film Charlie's Christmas Wish. She is currently producing several new films including Etowah Ridge, Chasing Love, Iron Will, Appalachian Summer, and Diary of the Dragon's Daughter. Sue Ann also runs Georgia Production Support, LLC, offering concierge services for Georgia films in production including development services. Sue Ann has been producing award winning film and video for over 30 years and has received the New York Film Festival Award, 46 Telly Awards, 3 Emmy nominations, and dozens of other awards. Her industry record includes multiple successful television series, including Jim Fowler's Life in the Wild and Keeping it Wild, both nationally syndicated for broadcast. She has also managed three Atlanta area television and film studios (2006-2016).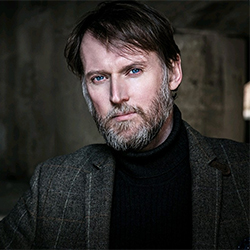 Benjamin J Butler is a very unique global futurist, having spent his entire career harnessing his imagination to see the unseen. He spent a career on Wall St and global finance and was a highly prescient forecaster of the future, having forecast various asset price moves from the Dotcom crash, the 2002-2008 boom in Asia, the emergence of China, the oil price boom, the GFC crash in 2009, and the crypto boom thereafter. Aside from investing as a hedge fund manager, he has made venture investments, including being an early investor in Tik Tok. He was advisor to the CIO of Blue Sky Asia, one of the most successful hedge funds in the Asia Pacific and wrote the International Column of Dow Theory Letters with Wall St Legend Richard Russell.
Many international organizations have sought his understanding of the future; whilst organizations still call upon him to forecast future scenarios, he is passionate about promoting an ecological civilization. He has spoken at the United Nations, the World Economic Forum, various investment conferences and holds positions as a futurist advisor with several organizations such as Zurich-based Horasis and the Athena School of Management in India.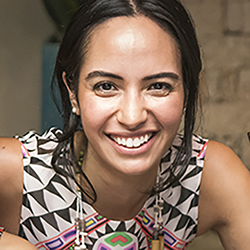 Anne Marie Miller has worked in both the public and private sectors, and in close coordination with the United Nations, World Bank, and various IGO's to implement clean-tech infrastructure in Latin American and the CARICOM region, where she served as a Diplomatic Attaché in 2011. In the process, she developed close relationships with members of government, the private sector, and the non-profit world. Miller holds a MBA from Fordham's Gabelli School of Business summa cum laude, and is a rising 3L J.D. candidate at Georgetown University Law Center. She is also Co-Founder and President of Indigenous Celebration, a nonprofit organization serving over 30 Peoples in the Brazilian Amazon with a mission to preserve the forest and its wisdom by empowering the world's indigenous through a celebration of culture.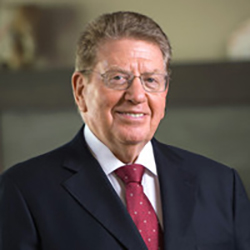 George Weiss is Founder and CEO of Beechtree Capital. He is a successful entrepreneur and deeply involved in social matters. After being Managing Editor of the NYU Law School journal and named as one of 4 members of his NYU Law School class to be listed in the Who's Who in American Law Schools, George passed on Wall Street firms to join the law firm that represented Rev. Martin Luther King, Jr. and various notable venture interests. At Beachtree Capital George has led the development of the predecessor of American Tower Corporation which made cellular telephony possible and went on to have an $80+ billion valuation. He was an early investor and part of the management group in an early cable television company which went on to become AT&T cable. He was also an early investor and leader of a firm that created technologies for digital transmissions of sporting events which resulted in the SEC, Big 10 and other networks. Now turning his attention to sustainability and international media, George has helped create Stellar3, a company advancing important pyrolysis and other technologies that address climate emergencies and Media Fusion International, a tenured media firm with a global alliance capable of reaching 3 billion people. He served for 10+ years as Board member and Financial Director of The Hunger Project, a 50+ year organization striving to end hunger and to bring women's rights to the forefront internationally and served more than 30 years as Committee Chairman and then Board Vice Chairman of the National Football Foundation, an organization that furthered sport and education for the youth of the country. On his retirement, George was honored with the organization's Gold Medal, an award granted to 7 US presidents and numerous governmental, military and corporate leaders. George also served for over 10 years as both a member of BENS (Business Executives for National Security) and as a Board Member of the US Naval Academy Foundation.