June 18-20, 2018 • Application Deadline June 1, 2018

[su_spacer size="15″]
The American Renewable Energy Institute is seeking companies who have disruptive technologies or initiatives that will have big energy, environmental, social and economic impacts for the Startup Green Program.
[su_pullquote align="right" class="pullquote-no"]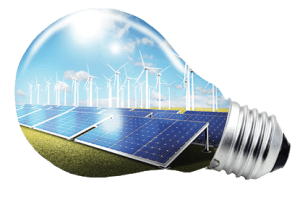 [/su_pullquote]
About Startup Green
Startup Green, now in its third year, is an essential program of the American Renewable Energy Institute initiated to strategically utilize our 5,000+ alumni network. Top leaders have been gathering at the AREDAY Summit for 14 years. The Startup Green program opens this network to startups creating an environment that facilitates introductions, fosters relationships and provides knowledge essential to kick start companies and grow the low carbon economy.
What sets Startup Green apart from other accelerator/incubators?
Startup Green convenes parallel to the annual AREDAY Summit providing entrepreneurs a platform for high caliber industry exposure. The Startup Green team will also match entrepreneurs up with top AREDAY speakers for one on one mentor meetings. Additionally, all participants will have access to the AREDAY summit for one full day.
What does mentorship at Startup Green include?
Startup Green programming will include classroom style sessions and access to one-on-one mentorship meetings specific to company needs. Topics will include but are not limited to, business refinement, industry, market, and sales analysis, access to the mentors networks, strategies for approaching venture capitalists, perfecting the "art of a pitch" and advice on intellectual property and patent law.
[su_button url="https://areday.net/startup-green/application/" background="#7ac142″ size="12″ text_shadow="2px 2px 2px #000000″ class="font"]Apply Now![/su_button]